Samsung Galaxy S7 Oreo Update: How Long It Will Take?
(ThyBlackMan.com) Before the S8 and S8 Note, the Samsung Galaxy S7 was undoubtedly the best smartphone. Its premium design, stellar camera, and stunning display can still convince anyone to buy it. In fact, the Galaxy S7 is a great phone for those who are looking for a device they can manage easily in hand. A 5.1-inch screen coupled with narrow bezels and premium build quality make it one of the best phones one can comfortably hold in hand.
It's been more than a year now, and the S7 is still as powerful as many new phones launched this year. Now when the phone runs on Android Nougat, it is no more a phone with the latest OS. With the arrival of Android Oreo 8.0, things have changed a lot. Everyone is now waiting for Oreo update on the Samsung Galaxy S7.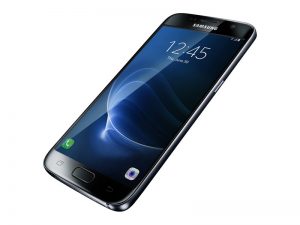 How soon a phone can get the update will depend on many factors. The first and the most important factor is how fast Samsung rolls out updates for its devices. As far as the update for the Galaxy 7S is concerned, Nougat was released on for S7 and S7 Edge around six months after Google released Android 7.0. Another major factor is whether your phone is operator bound or unlocked. Nougat arrived on T-Mobile, AT&T and Sprint two with a significant gap. Those who are on Verizon got the update very late.
Given the track record, you can expect Android Oreo on the Galaxy S7 during the first quarter of 2018. Some reports also suggest that Samsung may need time to roll out the update and the update will more likely to hit the devices in mid-2018, but if Google's claims are something to go by, there are high chances that in February or March, Android Oreo will hit the Samsung Galaxy S7 and S7 Edge.
Google confirmed that Android updates with Oreo will be faster than the previous Android versions. According to the company, manufacturers won't need a lot of time to roll out the updates. The lineup of smartphones from different companies will likely get the Oreo by this year end. If it happens, Samsung will most likely release the update in 2018.
Samsung heavily customizes the software for its phones. The company is not so fast when it comes to releasing Android updates, and the same can happen with Oreo update as well. An Android update 7.1.1 is still due for the Galaxy S7 and it is being said that the devices will get a little change in the interface, most probably something inspired by the Oreo itself. Samsung has not confirmed this, but it is possible that the company would want to let the device owners take a test drive of the upcoming updates.
The question "why Android Oreo matters to Samsung Galaxy S7 users" can be answered in many ways. The Oreo update doesn't make any significant changes in terms of visual appearance. The Android Oreo features as revealed by Google make it very clear that the update is not there to make dramatic changes in how the Android software will look. Why Oreo is important because it makes the devices better in terms of productivity and security.
Some of the features such as Project Treble, Picture-in-picture, printing support, auto fill, background limits, and camera app improvements make Android a lot better. From a developer's point of view, Android Oreo gives a lot of freedom to developers and it also makes things bit easier than before.
There are many people who are not ready to upgrade Samsung Galaxy S7 to S8. The S8 is without a doubt a better phone in terms of design and specifications, but S7 not far behind. The phone runs on the same software and does the job efficiently. So, even if it is more than a year old, if someone still chooses to buy it rather than paying for an expensive Note 8, it's a smart deal.
Staff Writer; Corey Shaw
Have any Tech Tips? News? Hit up our Tech Guru at; CoreyS@ThyBlackMan.com