These Minecraft Like Games On Switch, PC & Other Consoles Are Great Alternatives.
(ThyBlackMan.com) The Minecraft Switch Edition recently got a patch for 1080p resolution and other in-game improvements. The game is not new as it was released in 2009 and is hugely popular. Available on both mobile and console platforms, the game lets you build and explore the world which is procedurally generated. There are no limits in the game and as long as you can keep thinking of creating new things, the game allows you to do so.
If you are in search of the best Minecraft alternatives and Minecraft like games, here we've got several options you might just want to enjoy. The titles include some free and paid games, and most of them can be enjoyed on multiple platforms so that this list of Minecraft alternative games won't disappoint you.
1. Terraria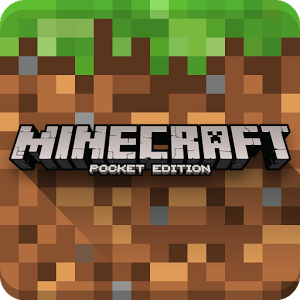 You need to destroy many trees in order to make your way for building new shelters in Terraria.  When you play Minecraft, you need a place because it's needed at night, and in this game also a home is needed. You will find different enemies attacking at night. There are many dangers but you will also get support from NPCs who will help you build a house.
Platforms: Microsoft Windows, PlayStation 3, Xbox 360, PlayStation Vita, iOS, Android, Windows Phone, PlayStation 4, Xbox One, OS X, Linux, Nintendo 3DS, Wii U, Nintendo Switch
2. Don't Starve
Don't Starve brings many similar enemies giving players different ways to die. In the game, you're alone and you have to survive by utilizing your crafting skills. The problem is the resources are limited. When you are in the game, keeping yourself alive becomes much harder than you expect. Not running out of food and staying nourished throughout the journey while keeping away from the fire are biggest challenges you're going to face.
Platforms: Microsoft Windows, Linux, PlayStation 3, PlayStation 4, Xbox One, Wii U, PlayStation Vita, iOS, Android
3. LEGO Worlds
LEGO Worlds is the game that combines all the crafting, breaking and building elements and delivers the Minecraft-like experience. The game allows players to build things in a procedurally generated environment while encountering challenges such as different creatures, and environments. The game is not majorly survival focused so you can continue building things by using the in-game currency. The game is surprisingly a must have alternative.
Platforms: Microsoft Windows, PlayStation 4, Xbox One, Nintendo Switch
4.Roblox
The massive sandbox video game lets players create just everything they want. The possibilities of crafting are endless and whatever you can imagine can be created in this world. The game is focused more on social aspects, meaning that you can take help of your friends and create virtually anything you can think of. You can find many other worlds created by fellow players, so just step into one and start working on your own new creations.
Platforms: Microsoft Windows, iOS, Android, Xbox One, PlayStation 4
5. Disney Infinity
Bring the toys to life with this Disney game and play with the characters you love. There's so much to explore here as many Disney movie worlds are available in the game to explore. Additionally, you will be able to explore Star Wars and Marvel Comics universe. The best thing is the game allows you to customize the characters to an extent where you can craft new on your own using various available elements.
Platforms: Xbox 360, Nintendo 3DS, Wii, Wii U, PlayStation 3, Microsoft Windows, Xbox One, PlayStation 4, PlayStation Vita, iOS, Android
6. 7 Days to Die
This game is more about horror survival and unlike many other games, it is more realistic and a unique post-apocalyptic game with a fresh style you can't find everywhere else in sandbox games. The game offers more realistic approach towards survival and makes you think whether you are building a shelter in the right place or planning to become a meal for the stranger.
Platforms: Linux, Microsoft Windows, PlayStation 4, Xbox One
Staff Writer; Corey Shaw
Have any Tech Tips? News? Hit up our Tech Guru at; CoreyS@ThyBlackMan.com