Samsung Galaxy S6 Users, How Outdated Is Your Phone in 2017?
(ThyBlackMan.com) This is not Samsung Galaxy S6 vs Samsung Galaxy S8 battle because both the phones are good in their own realms. The latter just arrived this year and features the latest Snapdragon 835 chipset, so it is obvious that S8 is more powerful than the S6. Here we have compared the current generation phone with S6 to find out whether owning an S6 in 2017 is like you're left behind or it makes no difference. Let's find out.
Display
The Samsung Galaxy S6 sports a 5.1-inch Super AMOLED display with 70.7% screen-to-body ratio. The phone features 1440 x 2560 pixels with 577 ppi pixel density. If you compare S6 with S8, the latest phone in the Samsung Galaxy series comes with a 5.8-inch Super AMOLED display, sports the same 1440 x 2560 pixels with 570 ppi pixel density and a whopping 83.6% screen-to-body.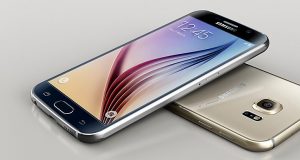 If you are the one who loves big display, S8 is a better choice, but if are the one who finds phones with up to 5.5-inch screen comfortable for everyday use, sticking to S6 is not a bad choice.
In terms of display quality and screen size, S6 doesn't appear to be an outdated phone. There are many current-gen phones featuring the same quality display which Samsung brought in 2015 with the Galaxy S6. Although, most of the current-gen phones come with IP68 protection, meaning that the phone can survive underwater (1.5m) for at least 30 minutes. The Galaxy S6 lacks water resistance.
Software
The Galaxy S8 comes with Android 7.0 Nougat, the latest version of the mobile operating system by Google. At the time of launch, Android 5.0.2 (Lollipop) powered the Samsung Galaxy S6, which is upgradable to 7.0 Nougat. If you haven't downloaded the update, you can also get it.
A couple of months after its launch, Google's Project Zero unit revealed that "high-impact" security vulnerabilities were found in the device. Later, Samsung released several security updates to fix the issues. Now when a majority of good Android phones are running on Nougat, S6 users are not missing much.
The latest Galaxy Series phones are bringing Bixby, an AI assistant. Unless you sideload Bixby on S6, you're going to miss it. The AI assistant looks promising and it is one of the major features of the S8. The virtual assistant is in the initial stage, so you can't do so much with Bixby, but yes, it holds a great future for itself as Samsung is working on the improvements.
Samsung Dex is a new US$150 accessory introduced alongside the S8. Dex allows users to pair the device with a mouse, keyboard, and monitor to run the desktop-friendly version of Android. The S6 users are not going to get it unless Samsung makes some arrangements for the two-year old phone, and that's unlikely going to happen.
Performance
While the Galaxy S8 is not a major improvement when compared with S7, but it is a big step up from the Galaxy S6. Samsung claims that the new device ships with a 10% faster CPU and 21% faster GPU than the Galaxy S7. If you compare the S7 and S6 on the basis of how they perform, you will find that S6 successor is equipped with 30% faster CPU and 64% faster GPU. The figures alone are enough to convince anyone that the Galaxy S6 is not, but soon it will become obsolete.
For users who invest time in gaming and heavy applications, the upgrade in RAM is undoubtedly a significant move from S6 to S8, but if you don't torture your phone with heavy apps and extreme multitasking, 3GB RAM on S6 is enough when compared with the S8's 4GB RAM.
Samsung itself makes storage devices, but with the Galaxy S8, it made a surprising decision by giving the device just 64GB internal storage capacity. The microSD slot is there to addresses this but we all know that internal storage is faster. The Galaxy S6 gives you three choices 32/64/128GB but no option for microSD slot.
As far as the camera quality is concerned, the Samsung Galaxy S6 can give you more detailed pictures in good conditions, but Galaxy 8 brings an improved camera that is faster and works well in poor light.
If you can afford it, go for the Galaxy S8. Or you can go for iPhone 7, which is better than its rival from Samsung. But for the budget conscious, you won't regret sticking to the Samsung Galaxy S6 at least for another couple of months.
Staff Writer; Corey Shaw
Have any Tech Tips? News? Hit up our Tech Guru at; CoreyS@ThyBlackMan.com