LG G6 Smartphone: Here's What You'll Love & Hate.
(ThyBlackMan.com) With 5.7-inch QHD+ display, the new LG G6 smartphone is now available in many markets around the world. LG with its new G6 smartphone is pushing the limits in the mobile phone market by providing Dolby vision and HDR 10 support. Since it is the first smartphone to feature this vision, G6 appears to be an ideal deal for those looking for premium quality display in enhanced colors, brightness and contrast.
This year, launch of many smartphones have already hit store shelves. The LG G6 is also a great value for money option. But there are some flaws as well.
So, let's learn about the features, specifications of LG's G6 smartphone that appear to be a love-hate combination.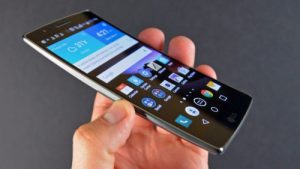 Things you'll Love about LG G6 Smartphone
Durability: It won't be an exaggeration to say that LG G6 mobile phone is a tank. The device is built to last for years. The smartphone went under, and successfully passed 14 military standard tests known as 810G tests to check durability. So, you can consider it a great companion which will last for years as long as you can keep it safe.
Battery Life: You can expect the phone to last for long and the same can be expected from its battery. LG G6 comes equipped with a large 3300mAh battery. Additionally, there's a Game Battery Saver mode in the smartphone that lets your phone run on low battery consumption settings. The best thing about charging is that LG G6 supports Quick Charge 3.0, so you won't have to wait for long to get it fully charged.
Display: The new LG G6 smartphone is the first phone to support Dolby vision. As a result, the display quality you get from the phone is matchless. The 5.7-inch Quad HD+ display gives you 2880 x 1440 resolution with 564 ppi. You can expect more detailed graphics with great clarity.
So, if watching movies on the go or playing graphic-rich games is your purpose behind buying a phone, you'll surely love LG G6.
Storage Capacity: The new G6 smartphone is LG's best phone ever. You can even consider it as the best Android smartphone available at present. If you compare it with other high-end phones like Samsung Galaxy S8, you may not feel its design very competitive, but LG is going for something else with G6. With a practical approach, the company has introduced 32GB and 64GB variants. Additionally, you get an option to expand memory up to 256GB with a microSD card.
Camera: The new LG G6 smartphone stands out for its camera. As per a competitive analysis, LG G6 wins the camera battle against Samsung Galaxy S8. After examining the colors, range and clarity of its camera, LG beats its competitors. From white balance to scene transitions, the cameras of G6 appear to be the best in class. The smartphone features 13 MP dual camera (rear) and a 5 MP front camera capable of 1080p recording, making it a perfect selfie machine.
Design: The USPs of LG's G6 are its big screen and the new processor. What makes it more appealing is its design. The new smartphone comes with very slim bezels that enable the phone to showcase its front in a better way. However the phone doesn't feature better screen-to-body ratio than Galaxy S8, but it manages to keep the display ratio at 80 percent.
Things you'll hate about LG G6 Smartphone
During the Mobile World Congress (MWC) in 2017, we had an opportunity to look at the phone, and expectations were high. Everyone was expecting groundbreaking specifications and features in the phone, but LG didn't do so.
The new LG G6 aims to deliver a premium, reliable smartphone and it seems that the company was just waiting for the new processor to arrive so that it can add it to the new phone.
You can expect an artificial intelligence based assistant and above-mentioned features, but nothing groundbreaking. As per the early reviews of the phone, LG G6 has overheating issues when videos are played for long time. LG hasn't made any comments on this.
Staff Writer; Corey Shaw
Have any Tech Tips? News? Hit up our Tech Guru at; CoreyS@ThyBlackMan.com.