3 Tips When Selling Products Online from Home.
(ThyBlackMan.com) One of the things you may be interested in doing is having a home business that allows you to work from home. This offers numerous advantages to you and can enable you to have a great deal of flexibility in your life. However, being able to make a profit by having your own company may be a bit more challenging than you think. It's ideal to be aware of specific tips that can allow you to have the success you want when you take the time to sell products from your residence.
Tip #1: Have a specialty
The one thing that sets you apart from others when it comes to having a business online is offering a specialty. This may vary based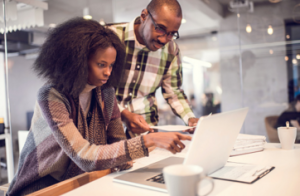 on what you enjoy doing or the things you like to purchase yourself.
For instance, if you love vintage clothes or antiques for that matter you may want to think about selling these. Keep in mind that you will need to invest a certain amount at the beginning and in fact, you may want to keep your property secure when you have a huge inventory of things.
It's a very good idea to take a look at ADT security cost to allow you to be able to have the right amount of security in place. This can be the key to having the peace of mind you need and allowing your product inventory to be high.
Tip #2: Create a website
Of course, you'll need to have the proper method for letting your customers know what you sell and even being able to promote it. This may mean having a website in place that can attract the right buyers and allow you to sell the products you need to for long-term success.
Some of the things you will want to keep in mind when it comes to creating a website will include making it user-friendly. You will want to be sure others can navigate through your site with ease to find products that are wanted.
Be sure to add the photos and take the time to do the descriptions that will not only make each item interesting but entice your buyers to purchase these. It's ideal to work with a professional when it comes to the creation and design of your website. This may help you sell more products and get the results you want and need in the process.
Tip #3: Use search engine optimization
One of the best ways to help you get the most traffic to your website is by relying on search engine optimization (SEO) to help you do so. This process will involve putting keywords throughout your web content or blogs, and these should pertain to the products you're selling.
When you rely on this technique to assist you in getting your website noticed, you're sure to get better results than if you simply don't do a thing. SEO has been a proven method for many years to assist small businesses that work online and may be the key to helping you have the most profit with yours.
In fact, studies do show that 93% of online experiences start by using the search engine. This is where SEO can be extremely helpful to you. By sprinkling keywords throughout your content, this will allow surfers to find you when looking for a specific item.
This is ideal when it comes to helping your business be as successful as it should be. You're sure to attract more attention and potentially make more sales when you rely on SEO to assist you in doing so.
One of the ideal ways to make a living may rest on starting a website that will enable you to do so. There are sure to be a number of products that you may be interested in selling and simply choosing one you know well could be the key to your success. Be sure to rely on the tips listed above to enable you to have as many customers as you'd like and make the profit that you need on a daily basis!
Staff Writer; Gary Jones