Celluloid Experience Gives Way To Laptops and Tablets.
(ThyBlackMan.com) The history of cinema can be traced back to the 1800s and currently has served over 200 years. Cinema is on a constant run for innovation and techniques, which continue to appeal the audience across the world. What began as silent cinema and reels gave way to sound, music, special effects to name a few. The 1920s was the pivotal year for cinema as a sound technology was adopted during that time. Over a period of time, the genres have been well defined and the world cinema can boast of some legendary films and classics. These cannot be remade, but are available widely across various platforms for film enthusiasts to stream.
Genres and user patterns
There are multiple genres and styles adapted by filmmakers appeal to generations en masse. It has become a family heirloom to introduce the future generation to classics and film types. Kids get to boast to their peers about how their family developed their taste and interests. The genres which are widely consumed by movie buffs include comedy, dark humor, horror, thriller, sci-fi, romance, rom-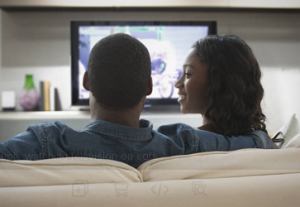 com, family, drama, historic to name a few. Each of these genres has an ocean of films to boast and have grown popular in times. With digital transformation in vogue, free movie streaming online is the next best thing. There are multiple websites and portals that give the user to choose from genres, film quality and a lot more.
There are premium platforms as well, which charge a nominal fee on a monthly basis. The usage patterns are such that the free is given more weight than the premium. Gone are the days when users would use movie-downloading sites to watch the movie content offline. Real-time and speed are what matters the most in current scenario and it is likely to grow further. These online sites have proper segmentation and segregation of the genres with proper information and unique detailing about each film streamed.
Free versus premium
A lot of users feel the need to use a premium platform for extra perks and high-quality video viewing options. Most of these premium platforms have come up with original series that can only be streamed on their platform. So we have Amazon Prime, HBO original and Netflix Original series, which flood the digital space. There are users who prefer going for the free portals for they are content with free surfing. Most users who opt for the premium services tend to share their login credentials with their friends. These friends further use it to stream the original series.
Free streaming wins the race
Research shows that 90 percent of the population prefers the free versions with low-quality videos. They feel it is a one-time watch affair and can be given a pass. As discussed above, these free portals are filled with information, ratings and real-time tracking. By real-time tracking, we mean showing a list of recommendations around the genre the viewer watches the most. So if a person largely consumes historical drama, he will be given recommendations around films and series similar to that genre. Thus, with growing demand and popularity free movie streaming online is the next best thing on the internet.
Staff Writer; Jerry Love