Smart Ways To Make Money Under the Trump Administration.
(ThyBlackMan.com) With Donald Trump having been in office for a few months, there continues to be a lot of political turmoil and division. The heated political environment is on display everywhere, from the front pages of newspapers, to within the entertainment world. Hollywood's top celebrities have been attending large-scale protests, and it seems like everyone's opinion is on extreme ends of the spectrum.
With that can of division, people have been wondering if there are opportunities to make money, and if so what are the best ones?
The following are some of the smartest ways you can make money under a Trump administration, regardless of the political turmoil.
Industry-Based Growth
With a Trump presidency, the industries that are likely to fare the best are going to be different, and in some cases very different, from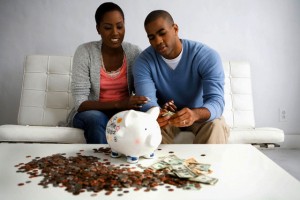 the industries that did well under the Obama administration. Some of the industries worth taking a look at include energy, finance, and banking.
With that being said, it might be time to reevaluate any technology, emerging markets or green energy holdings you have. Not that these don't have the possibility to perform well, but these are some of the places where there's been the most criticism of and from Trump, so the administration might not necessarily be as inclined to put in place policies that would benefit them.
Some other areas you might want to look at right now regarding opportunities include companies related to defense. Good examples are Lockheed Martin and General Dynamics. Military and defense spending is one of the few areas of the recently proposed Trump budget that's getting a boost.
Rising Interest Rates
While the Feds interest rate hikes might not necessarily be great if you're planning to buy a home or you have a lot of bonds in your portfolio, there are opportunities to make money from rising rates. There are some great bank loan funds that are worth taking a look at, and if you want to invest in some smaller financial organizations, you might consider a regional banking ETF.
Be Prepared for Volatility
One of the biggest reasons investors don't do well in the stock market and ultimately lose money is because they're not ready to weather volatility. There will undoubtedly be a lot of volatility under the Trump administration, from political infighting and other causes, and while it can be tough to watch big drops in your portfolio, if you can stomach it, you can make money.
The biggest reason so many people lose their retirement savings after the Great Recession was because they sold low. If they had just stayed in, despite the crash, they would have made back their money and then some since then.
Start a Business
Finally, if you've been waiting on the sidelines and thinking about starting your own business, now might be a good time. Trump has promised to cut regulations and lower business taxes, so this can be useful for entrepreneurs.
Regardless of your feelings toward the current administration, you want to profit during these years, and what's listed above are likely good ways to get started.
Staff Writer; Ron Ross