Lil Wayne's 2007 Run Was Epic.
(ThyBlackMan.com) 2007 was a year for me I'll never forget. My oldest brother, Landrum, was killed in a car accident in May of that year. It was a traumatic event for me and my family. It was hard for us because he was a minister/musician, 22 years old and was to be married in two months. But one thing we all missed, was his passion for music. He loved gospel, pure R&B, but hated rap. Me? I loved rap, but that was it. I liked music but didn't have a love for it. But I believe that when he passed, his true love for music would come to take its place in my life.  Enter the emergence of Lil Wayne.
Why Lil Wayne, in particular? Dwayne Michael Carter Jr. made an impact not only on my life but the worlds at this time. His music, from guest features to his impeccable mixtape tracks, captivated me and the music world by becoming essentially the first rapper to vault to the top of the mainstream without solo/primary artist records on the radio.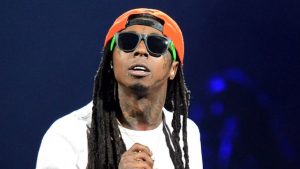 For mixtapes, Lil Wayne perfected his unorthodox but effective rapping and songwriting, turning his 2007 classic Da Drought 3 into a project that made the original songs forgettable. Songs such as Mike Jones "Mr. Jones", Young Dro's "Shoulder Lean" and Beyonce's "Upgrade U" into "Sky's The Limit" "Live from the 504" and  "Upgrade".  DJ Khaled's "We Takin Over" will never be remembered without Wayne's verse on the end, and his verse on DJ Drama's classic "Cannon Remix" still is quoted today.
"One hand on my money, one hand on my buddy
That's the AK-47, make his neighborhood love me"
What made him a legend, too, were the various songs that were put together by various DJ's and turned into a collection of mix tapes. Tracks like "Prostitute Flange," "I Feel like Dying" and "I'm Me" are just as popular if not more popular than his hit songs that he's released as singles.  Never before has a rapper ascended to the top of rap without dominating the charts as a solo act. The internet and its reliability were new, so Lil Wayne took advantage of that.
Lil Wayne's style made him unique and one of my favorite rappers ever, no matter how displeased I am with him for declining as a rapper. But in retrospect, Wayne's run was only built to last for the years he did it. He was the first of his kind to do it, which paved the way for rappers such as 2 Chainz, Drake, and even Kendrick Lamar. From 2005 through 2009, Wayne's performances on the mic were nearly untouchable. But it will always be 2007, that resonates the most with me. Lil Wayne made music for passion, pain, and pleasure. 2007 Wayne still gives me energy in the gym or helps me think in the car. It's a shame he hasn't been in his prime for years, but we can always go back to quintessential Wayne; 2007.
Music Editor; Brad Washington
Also connect with this brother through Twitter; http://twitter.com/theGURO15.