Have Sports Fans Gone Too Far.
(ThyBlackMan.com) Sports, and its fandom, is a rather important part of American culture. It can teach our children life lessons, while many of us are entertained by the competition itself. However, it is safe to say that fandom has gone too far making sporting events uncomfortable and dangerous. Some fans gamble their, and that of their family's, life savings betting on games; while others place the game above everything else. At some point we must ask ourselves when did it become more than a game, and why have we allowed it to eat away at our humanity.
It is scary when we harm, and mistreat, others because they like a team we despise. When the game is no longer that, but an extension of our person we have taken sports too far. In a sense we have allowed sports to control, and dictate, not only how we behave but who we will associate. Judging an individual's character based on a sports team is unwise, and over the top.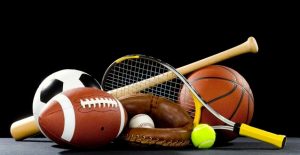 I grew up, and still am, a huge football fan. I learned to love the game watching with my father. Football, and basketball when I was younger, became a bonding point for us. We could discuss anything over the game, and my father used many different football analogies to explain several life principles. However, I will ever forget becoming very upset because my favorite team lost a game. I had to be 7 or 8, and I was so angry I was in tears. At that moment my father told me "It's just a game. It's okay to love it, but it doesn't control life. Players make a living playing this game…you don't make a dime. Never forget the New Orleans Saints don't pay your bills."
I think this is something many fans should consider. Assaulting opposing team fans, berating others and bullying is taking the game too far. That's not even a love of the game its stupidity. My dad was right the team you love won't pay your bills, but you may find yourself in jail because you took fandom too far. We should be able to go to a game, have some competitive banter and not have to worry about being attacked.
What's just as scary is the amount of people that allow a game to destroy their relationships. Having a pastime is understandable, but leaving your wife in labor to see the last moments of the game is not. Missing your kids event because the game is more important is sad. There are moments you will never be able to get back, and they don't belong to any sports team. No sports team is going to be by your side in good times, and bad, that is your family. They are more important than any game. As a society, and as individuals, we must ask ourselves where are our priorities? What do we value? Our children do pay attention to our choices. They know when they are not a priority, and that has dire consequences. My husband and I are big football fans, but we have missed many games since our son was born. He will always take precedence over our pastimes.
The NFL, NBA, MLB and other leagues are multi-million dollar machines. They don't need to be worshiped by their fans. We can love the game, and enjoy it, without losing ourselves. Becoming violent, and putting one's health at risk is not work the game. Granted when it comes to family our spouse and kids should be fair if they know we love watching the game. However, the game is not more important than them. It's not wise to make your spouse or kids feel they must take a back seat, when they need you, to a game. It is not smart for us to judge a person of bad character, or even deny ourselves a wonderful life partner, because we can't stand their favorite team. To allow any game to have control over your life is unfortunate, and cause to reevaluate your relationship to said game.
Staff Writer; Christian Starr
May connect with this sister over at Facebook; https://www.facebook.com/christian.pierre.9809 and also Twitter; http://twitter.com/MrzZeta.