The Virtue Of The "Virtual Office" Vs. The Real Office Environment.
(ThyBlackMan.com) The modern workplace has many differences when you compare it to as recently as 15 years ago. With the constant advancements of the internet, and the ability to communicate at the click of a button, it has made so many small start-up companies trade with the facade of a company that is much larger. Running a business from that initial start-up point has many different worries attached to it, such as the finance aspect. But there are different approaches that you can take to managing a start-up company, and one of the main arguments now is that you do not even need an office in order to function properly. So let's have a look at the differences between the office scenario and remote working.
Firstly, the case for working in an office. If you would like to work and have all your stuff under one roof there are many different advantages which have been proven throughout the years. After all, this is a model that has been successful for so many decades and for so many reasons. One of the main positives of working under one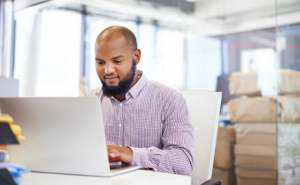 roof, is the ability to communicate with your staff on a personal level, rather than on an electronic level. The notion of camaraderie in an office is a lot more apparent, where friendships can develop, and workplace relationships can be cemented and developed for the good of not only your employees but for the company as a whole. The notion of team building is a very, very important aspect of making businesses thrive and develop.
The basic downsides when it comes to working out of a central location are more on a personal level than anything else, but if you are a start-up company, finances mean everything, especially in those difficult early days when hiring an office can be a big drain on the purse strings. But the nature of the modern workplace means that a lot of people are electing to work from home a lot more than they are heading into work. And with people that travel to a central location, there are the standard issues of travel problems and tardiness.
The case for working in a remote location or having your staff login from their own homes has many positives working for it. Such as the more relaxed nature of the staff members, as they will not have any tension or stress left over from their workplace commute. However, with having a lot of employees working over the various locations, it can contribute to a feeling of being disconnected from your colleagues. And, on the topic of being disconnected, the issues with the internet that can arise means that if someone is not able to log in, then there will be issues relating to their work being done on time, which can have a detrimental effect on your business.
How can this be counteracted? With having many different keep in touch days, social functions and the like, it can contribute towards the common feeling of working as a team, even though people are working from a remote location, and even if the business is not able to afford the cost of premises, you can use a virtual office. For this function visit Your Virtual Office London to find out more, and these locations can help towards building up a feeling of a solid company where is the risk in having remote workers who are seldom in contact with everybody else can result in a lackluster approach to work.
The positives include reduced tension in the workplace because there is no workplace per se for issues to arise. And while there is a lack of cohesion, you could argue that in the standard remote working scenario, increasing your methods of communication will really help gel your staff together, and by having simple email sent once every couple of days or at the end of every working day to give feedback, it can help boost staff morale. But it is recommended to use the approach of the "good news, bad news, good news" method of delivering information to avoid people feeling targeted or singled out.
There is a case to answer for both working environments, and sometimes it boils down to whether you have the budget to continue with an office environment, or if you need to utilize remote working in the short term to fully realize your business potential further down the line. The question remains if you lean towards one or the other, so what is your choice?
Staff Writer; Larry Boykin