Quick Tips For A Close And Pain-Free Wet Shaving With An Electric Shaver.
(ThyBlackMan.com) If you're the typical guy when it comes to shaving, I bet it has not even crossed your mind to try the old-school way of using razor blades and brushes. Although we can't deny that this method produces the closest, cleanest and smoothest shave, it also results in a big bloody mess especially if you're not used to doing it the traditional way. This is a practice that only a few, experienced men who are mostly into their senior years are capable of doing, as it takes a lot of practice and expertise in order to manipulate a manual razor blade without getting injured in the process.
Fortunately, shaving has gotten modernized and its tools upgraded and improved. Electric shavers are now the tool of preference of most guys, and shaving has not been as easy and convenient as it is now, and without the bloody painful mess. My personal favourite part of the day is when I get to shower and proceed with wet shaving with an electric shaver, without worrying about my electric shaver getting damaged from the water. No matter if you are using the best electric razor for men, In order to make the most of your shaving experience and instrument, you need to follow the steps mentioned below carefully:
Importance of preparation
Traditional or not, wet shaving requires a bit of preparation in order for everything to go smoothly. Before getting your electric shaver to touch your skin, first you need to wash and exfoliate your face and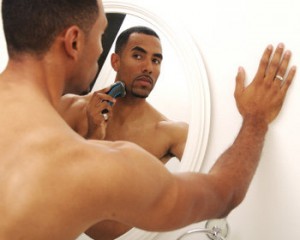 neck in order to remove dirt on the skin surface, pores and on your hair follicles. Use warm water for rinsing. Washing your face before shaving ensures that your face is clean and shaving will not cause bacteria or germs to spread all over your face. Also, keep in mind that it takes a minimum of three minutes to get the skin properly hydrated prior to shaving.
Use good quality shaving cream
Use a shaving cream that has as little chemicals as possible. Most chemicals can either cause allergic reactions, irritation or dryness to skin which doesn't make for a smooth shave. Canned shaving cream and foams should be banned from your bathroom as these contain ingredients that are not good for the skin. Invest in a good quality shaving cream or oil that will safely hydrate your skin, soften hair follicles, soothes it from shaving effects, and maintain its moisture level.
Massage shaving cream onto your face and neck area
Using a shaving brush will prepare your skin by massaging it, and will help you work up a good lather that you must leave on your skin for at least five minutes. This will ensure that the hair follicles are softened which makes it easier for the electric shaver to cut through the stubble closely and comfortably.
Shave with the grain first, then against it
Shaving along your hair's growth pattern will ensure that no hair gets pulled and tugged at, preventing ingrown hairs and razor burns. Make sure you run your electric shaver once over every section of skin, with a gentle hand and without applying too much pressure on the shaver. After your first run-over, you can then shave against the grain a second time for a closer shave.
Make sure your electric shaver is running on sufficient battery charge
Wet shaving with an electric shaver means more resistance experienced by the blades, so you need to have sufficient power. Pulling and tugging on the hair (which causes razor burns, ingrown hair, and irritation) is increased when your electric shaver is running on low battery. It's a good idea to keep your electric shaver charged every after use, if the manual permits.
Rinse with cold water and apply after-shave
After shaving, your pores are open and prone to receiving dirt and oils. Get your pores to close by rinsing with cold water. This will also relax your skin and soothe irritation. Apply after-shave to condition your skin. Choose an after shave that is alcohol-free, as this will only sting your skin and cause dryness.
Wash and clean your shaver after use,
Referring to your manufacturer's manual for proper cleaning. Maintaining your electric shaver is important to keep it in good working condition and prolong its use. This is especially true for wet shaving with an electric shaver, since you used a lot of products that may have lodged itself in between your shaver parts.
Don't shave in a hurry and enjoy shaving
A wet shave may look like it's a lot of work, but once you get the hang of it, it's actually a bit therapeutic. So take your time and enjoy what you're doing.
Wet shaving with an electric shaver is actually a good way to get a closer shave than a dry shave, without getting painful, irritated skin after. Choose a good electric shaver that will work with your budget like Braun Series 7-790cc and start enjoying a close and pain-free wet shave for the rest of your shaving life.
Staff Writer; George Brown