Choosing the Right Financial Service in Santa Monica.
(ThyBlackMan.com) Financial Services as your Service
Finances are generally the center of our lives. As we make money, spend money and try to save money, this is often the hot topic on the top our lists. Financial security comes with so many benefits, and it allows you to sleep better and get rid of your worries and concerns. It lifts a heavy load off of your shoulders, especially when you are sporting a pristine credit score. To the financial world you are viewed as reliable and responsible, opening many doors to financial opportunities and investments for you. With a financial status like this, there are so many financial services in Santa Monica that you can choose from.
But, sometimes, finding the right financial service in Santa Monica can be difficult. Especially when your credit score is nothing to be proud of, and you're struggling to get through the month and cover the costs. Financial services were created to help people invest and grow their wealth, as well as to assist those in need, to guide them to managing their debt and improving their financial situation. Be it through financial consulting or through a variety of loans, financial services were created out of a major demand.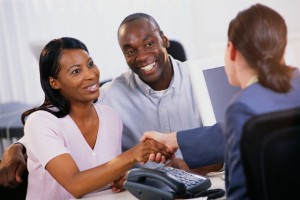 Find the right Service for Investments and Loans
The financial service in Santa Monica varies drastically, from conventional lenders and banks to loans and financial guidance. It's essential to choose the right type of service for your needs. When it comes to investments and growing your wealth, look at the options offered through your conventional lenders and banking institutions. When it comes to investing, your financial portfolio needs to look good, and that means that you are managing to pay your bills on time, stay out of debt, and own a great credit score. But if your financial portfolio looks quite different to this, choosing a bank as you financial provider is a bad idea. They have strict financial guidelines when it comes to investing and loans, and bad credit and debt are major red flags for them, in terms of your reliability.
If you find yourself on the other side of the spectrum to investments and growing your wealth, then you'll be looking for a totally different financial service in Santa Monica. If you aren't able to make ends meet, or you have found yourself without a steady source of income, your financial focus is on making more cash, and getting through each month. Looking into the many different loan opportunities today is definitely the right type of financial assistance for you.
For a fast and hassle-free financial service in Santa Monica, that will get you instant cash loans on the same day, take a look into car title loans, and you can't go wrong. They offer you an instant cash loan that you can secure using your car as collateral and it comes with low interest rates on the returns. When it comes to financial services, find the right one that suits your needs!
Staff Writer; Michael Short