Careers in Nursing that Pay Well – Nurse Anesthetists.
(ThyBlackMan.com) If you are an RN who is looking for a field in nursing that offers a huge amount of autonomy and a high rate of pay, have you considered furthering your career as a nurse anesthetist? This is an exciting step to take when looking to further your career and one that can provide a higher-than-average salary in most cases. Here are some of the highlights of what it takes to become a CRNA (Certified Registered Nurse Anesthetist) and the latest data in regards to potential earnings.
An Interesting History
Many nurses aren't even aware of the fact that nurse anesthetists have been around for more than 150 years! In fact, the American Association of Nurse Anesthetists report that it was during the Civil War that nurses were used on the battlefield to anesthetize wounded soldiers as they were brought in. Over the years it evolved as a specialty in nursing and not only are CRNAs still used in the military today, they are often the only anesthetist to be found in various factions of the armed forces and in a great number of rural hospitals as well. If you are looking to further your career in nursing in a specialty that has gained a great degree of respect, this is one specialization you should seriously consider.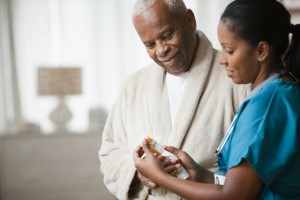 Requirements in Education and Experience
Since this is a specialty within the nursing field, the first prerequisite in becoming a CRNA is to have a bachelor's degree in nursing, or in simple terms, a degree as an RN. From there, it is most often required to have at least one year's experience in some form of critical or acute care such as in an ICU or ER department.
This is a must and if you meet these qualifications, you can certainly further your career by enrolling in a Nurse Anesthetist certification program. Once you have taken the appropriate Nurse Anesthetist Courses such as those offered at Valley Anesthesia, you must pass the national certification exam.
Potential Earnings per the US Bureau of Labor Statistics
In the United States, statistics on the US Bureau of Labor Statistics website as of May 2014, there were approximately 36,590 CRNAs employed in the country. Here is where it starts to get a bit interesting. Of those employed, the mean national hourly wage was $76.40 and according to those same statistics, the mean annual wage falls at roughly $158,900. However, those figures are based on mean averages. The lowest earners, roughly 10% of the field make an average of $51.56 per hour while the high end (7%) earns roughly $87.43 per hour. The largest group, the median at 50% of CRNAs earn somewhere around $73.93 per hour.
It is clear that this is one field of study that can be quite lucrative and well worth the time, cost and energy pursuing. Whether you are an RN at the moment or are considering a career in nursing, becoming a Certified Registered Nurse Anesthetist is something quite worthy of consideration. It is a career with a future and well above the average earnings. If you have a love of people and are interested in a career in the medical field, this is one path you should consider.
Staff Writer; Ann Taylor