Ok White racism in a Green Jacket.
(ThyBlackMan.com) Condoleezza Rice has a book titled: No Higher Honor: A Memoir of My Years in Washington. The question is "how high an honor" does the former secretary of state consider her invitation for membership in the Augusta National Golf Club?
Racism has always been a major issue in the United States. Formal racial discrimination was largely banned in the mid-1960s and came to be perceived as socially unacceptable and/or morally repugnant as well. Historical racism continues in social circles, employment, housing, education, lending, and government.
The Augusta National Golf Club is a famous golf site in Georgia. For years, it has been known as the most racist and bigoted institution in American sports. Hailed as a citadel of Southern privilege and exclusivity, the Augusta National  Golf Club is a bastion of racism and sexism. America's last plantation is an exclusive, genteel, well-controlled, orderly, polite, body where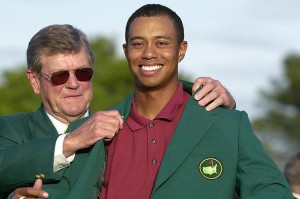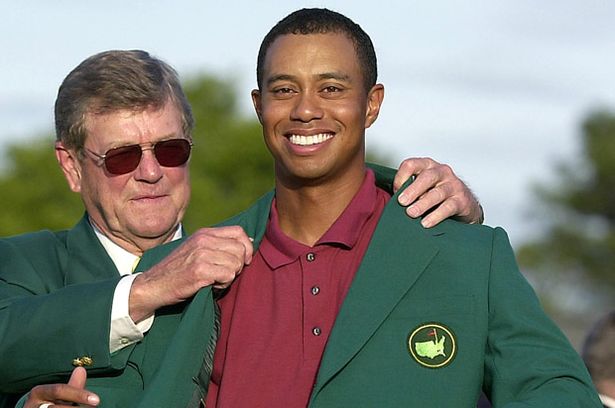 White  millionaire members in green jackets are served by Black waiters, bartenders and caddies.
The club opened for play in January 1933 and has hosted the annual Masters Tournament since 1934. Augusta National Golf Club refused to admit Black members until 1990 and it has refused to allow women until recently adding female members: Rice, and South Carolina businesswoman, Darla Moore.
Rice is a six-figure a year academic and board director for hire. Rice is the first African-American woman to serve as secretary of state and the first female national security adviser. The 57-year-old earned her bachelor's degree at the University of Denver and a doctorate from the college's Graduate School of International Studies. Rice has long been affiliated with Stanford University, where she has been on the faculty since 1981. She has written: No Higher Honor: A Memoir of My Years in Washington [2011] and Extraordinary, Ordinary People: A Memoir of Family [2010]. She is a concert pianist with a love of football and says her dream is to be NFL commissioner.
A billionaire, Moore, 58, is vice president of Rainwater, a private investment company founded by her husband, Richard Rainwater. She rose to success in banking, becoming the highest paid woman in the industry and the first woman to be profiled on the cover of Fortune magazine. The University of South Carolina business school is named after her. Moore's husband is part owner of California's famed Pebble Beach Golf Course.
Augusta National is not for "the 99 percent." No need to apply to Augusta National; you have to be asked to join. Augusta National Golf Club is considered by many to be the consummate golf course in the world. Actually, Augusta National isn't merely a famous course, it's a gathering place for very powerful men of business and politics who dine, golf, party and conduct business together. Augusta National has about 300 members at any given time. Membership cost between $10,000 and $30,000 and annual dues are estimated to be less than $10,000 per year.
Augusta National may be "out of the rough" by its admission of women members. But basically, the club isn't exactly an engine of social change as illustrated by its dismal record toward Blacks. The first Black player, Lee Elder, didn't play in the Masters until 1975. The first Black member of Augusta National, television executive Ron Townsend, was admitted in 1990. Never a millionaire, Townsend has been influential across America in a broadcast career that spanned nearly 40 years and included positions at CBS News and CBS-TV as well as with the Children's Television Workshop.
There are currently an estimated half-dozen Black members at Augusta, including Kenneth Chenault, president and CEO of American Express; Lloyd Ward, chief executive of the U.S. Olympic Committee and Virgis W. Colbert, retired executive vice president, Miller Brewing Company. A director of the Green Bay Packers, Inc., when he was extended an invitation to join Augusta National and was asked whether he agreed or disagreed with the club's past policies, Colbert replied that he "was pleased and honored."
Written By William Reed
Mr. Reed William Reed is available for speaking/seminar projects via; BaileyGroup.org.