NCAA; Collegiate Athletes Are Supposed to be Students, Not Professionals…
(ThyBlackMan.com) At what point did a college education become completely worthless to the collegiate athletes walking around on college campuses throughout the country? A few weeks have already passed in the 2011 football season and it still seems like more and more college football scandals are revealed and investigations seem to be ongoing. Athletes continue to constantly accept benefit after benefit along with violating many of the other rules. It always makes me wonder about the values of the NCAA athlete and whether or not they really think they are students or professionals.
It is important to go back to what the original concept of an athletic scholarship is. If a school identifies a talented athlete that has caught their interest and can qualify academically, the athlete is able to attend the school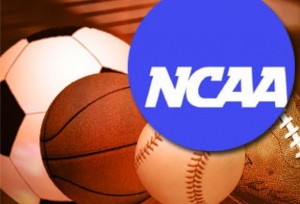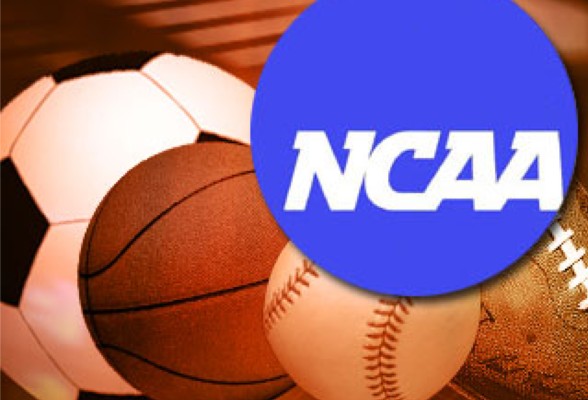 for free in exchange for competing for the school athletically. Oversimplified? Perhaps. That is the essence of the athletic scholarship, though. Of course, I am not completely naïve, as the schools with elite football and basketball programs will generate millions in profits from these teams. Thus, it is an investment for the school, and they expect to get some return on their investment. Regardless of whether or not anyone thinks this is fair, that is completely understandable. Anybody who makes an investment wants, and expects, to have a significant return on their investment. However, the fact that the schools may benefit more from this exchange is not what is disappointing. The disappointment lies in the fact that collegiate athletes do not take advantage of the opportunity that is given to them through this exchange.
As an example, the total estimated cost of attendance (tuition, room and board, fees, etc.) at the University of Southern California, which is my alma mater, is $57,876 for the 2011-2012 school year, and the cost continues to go up every single year. For a full scholarship athlete, the cost of attendance is absolutely free. They are given the opportunity to receive an education and a place to live for four or five years, all of which is valued at well over $200,000. In addition to the covered cost of attendance, they also receive a generous stipend every single month. While most other colleges are not quite this expensive to attend, it does not change the fact that scholarship athletes across the entire country are receiving educational opportunities that are valued at tens or hundreds of thousands of dollars completely free of charge. For some reason, though, this is not good enough for the collegiate athlete. Because athletes see their jerseys for sale in stores everywhere and because they sell out stadiums and arenas, they figure they are also entitled to receive money or other benefits, too, as they constantly violate the rules by accepting benefits they know they should not be taking. Does anybody really believe these students think about the monetary value of their education or the educational opportunity they are wasting when they decide to violate the rules and accept benefits?
Most collegiate athletes are simply using their scholarship as an opportunity to become a professional athlete and nothing else. They are known for parading around campus like celebrities in addition to being known for declaring "easy" majors like sociology or history. Although I do not believe there is a such thing as an "easy" major, there is a major difference between choosing to major in a subject because you have a genuine interest in it and want to do something with it in the future versus choosing a major (or even guided into a major by the athletic administration) because you think the coursework is not challenging and want to ensure you remain academically eligible to compete in your sport.
Once the opportunity to turn professional comes up, many of these athletes do not hesitate to take advantage of the opportunity, even if they are not quite ready athletically; graduating and obtaining their degree is usually one of the last things they think about when it comes to making the decision to turn professional. I have heard all of the excuses in the world as to why they decide to turn professional early. Some will tell you directly to your face they are not concerned about school whatsoever and they were simply waiting for the first opportunity to leave. Some argue that college students go to college in order to ensure they make more money. Therefore, they feel if the opportunity to turn professional and become rich arises, they need to take advantage of the opportunity now and "get paid." Some argue they cannot take the risk of injuring themselves by staying in school while others argue that school is not for everyone. Many argue that they can always come back to school and finish their classes (I dare somebody to do a study on how many professional athletes have gone back to finish their degrees). And my absolute favorite argument (and the easiest one to hide behind) is that turning professional is best for them and their family. While I am in no position to assess a family's financial situation, I seriously doubt that another year or two of remaining in college to earn your degree is the "make it or break it" moment in their family's financial situation. For some of them, the context of doing what is "best" for their family is giving their family a chance to drive a Mercedes-Benz instead of a Honda Accord, or live in a mansion instead of a 3-bedroom house.
Think about how many students stand in line at the cashier's office with an unpaid balance during the first few weeks of school. Think about the student that has to apply for thousands in student loans to finish paying for the school year. Think about the student who does not even qualify to receive a significant amount of financial aid because their parents make a little bit too much money. How about the student that has to go to school full-time and participate in work-study in order to make sure their tuition is paid? How about the walk-on athlete who has to pull "all-nighters" to complete their work because they have to work in addition to attending practice and going to class? Sometimes, non-scholarship students have to endure some difficult challenges to ensure they get the chance to walk across the stage and receive their degree. I can definitely relate, as I was a walk-on athlete. I had many challenges and struggles just like so many other students, and I definitely had my fair share of Top Ramen noodles and instant burritos. Thus, it did used to leave me scratching my head when I saw scholarship athletes complaining their stipend was not enough to cover many of their expenses, especially when I saw them buying a new pair of expensive shoes each week and driving around in nice cars. It is to the point where they have the slightest idea as to what most other college students have to endure. Ultimately, the majority of college students have to, and are willing to, endure hard times because they value the opportunity they have received to get an education. Sure, many simply do go to college in an effort to make more money and may not necessarily value the educational aspect or the actual college experience. However, that does not change the fact that they still had to earn their degree. For them to still be willing to earn it means that some type of value has still been placed on the education, which is why it is absurd that many of these athletes expect to simply "skate" through school until they get the chance to turn professional; anything related to the educational aspect or the actual college experience is completely secondary to so many of the athletes. Aren't the athletes still supposed to be students?
They need to really think about the educational opportunities they are completely squandering. In the same manner that the school may be using the athletes to be successful athletically in order to bring fame, fortune and prestige to the school, the athletes should be using the schools to get an education and graduate with a degree. It is extremely disappointing that these students choose to walk away from the school with nothing other than the opportunity to go professional. And keep in mind that it is only an opportunity. I can count numerous athletes that attempted to go professional and did not even make the team's final cut during their very first year. They did not make the hundreds of thousands or millions of dollars they anticipated on making and they have no degree. They repeatedly try to make professional teams after that and still did not make them.
What is most disappointing, though, is when I hear athletes like Andrew Luck, the current starting quarterback for Stanford University's football team and one of the best players in college football, getting criticized for deciding to return to school for his senior season. Had he left school after last season in order to turn professional, he would have certainly been a top-5 pick in the NFL draft and would have made millions of dollars. Rather than turn professional, he chose to return to school in order to graduate and receive his degree in architectural design. Ever since he made that decision, he has received a significant amount of criticism because he turned down the opportunity to become rich and could possibly get hurt, which could jeopardize his future as a professional. There is no possible way that I can be the only one who sees something wrong with this type of criticism…
Staff Writer; Andre Serrette
For more info on this brother, feel free to visit; Scrolls From The Atlantic.