Troy Davis; African Americans ignored his cries.
(ThyBlackMan.com) This past week Troy Davis was executed in the state of Georgia. The event was both preceded and followed with loquacious disdain and vehement sadness. Georgia as a state has a history of disparities in executions when the defendant is an African American and the victim is white. That withstanding, the outrage that has manifested may be a blessing in disguise with respect to trying to abolish the death penalty nationwide.
Amidst this discussion has come suggestions of how to show our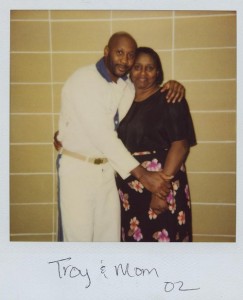 disappointment against the injustice of this execution under the banner of legalized state murder. One is a request to boycott the state of Georgia by filmmaker Michael Moore. Moore has called for an economic boycott of the state of Georgia to protest Wednesday's execution of Troy Davis. And although I live in this state, I support and believe in this form of economic non-violent moratorium.
The reality as sad as it may be is that African Americans are too selfish to support a massive divestment movement. Sure in the 1980s we supported divestment against the racist state of South Africa, but that was not home and truthfully speaking, that generation was massively more socially conscience than the current generation. I cannot see the actors or producers of the hit BET series "The Game" ending their production for the large social principal of social injustice under the auspices of the mass incarceration and disparate executions of African Americans. I cannot envision that the recently held conference "For sisters only" would stop holding their annual event here because of a call of disinvestment due to the Troy Davis execution. I cannot imagine or could I see Lil Wayne, Jay-Z, Kanye West, or any other R&B/Hip Hop artist not attending the BET Hip Hop Awards which also are held in the state of Georgia yearly.
Maybe I am wrong but I doubt it, for the reason Troy Davis got attention anyway was because it was on television recently, and not by accident. The query remains where were these people since 1989 in the calling for justice for Troy Davis or any other African American bum rushed by the US correctional system? Where were their calls for Mumia Abu Jamal? I tell you, likely calling for the release of TI, Lil Wayne and Gucci Mane.
I would like to wish a unified effort of divestment would be possible, but I cannot see no rapper saying he will not frequent a Georgia strip club and make it rain to the tune of at least $10,000. Face it, we do not care, won't put our money where our mouth is and care more about ourselves than the community. After all, I got a Maibach and you do not. I frequent red carpets and V.I.P. and you don't, for the way it really is, me comes before we.
Staff Writer; Torrance Stephens