USMLE Step 2 CK: What You Need to Know.
(ThyBlackMan.com) After completing their education, medical students can become clinical doctors by passing the USMLE, often known as the United States Medical Licensure Examination. Currently, the USMLE exam is administered in three stages: Step 1, 2CK, and 3. 
There have been some changes in the exam's format that all students preparing for the best way to prepare for USMLE step 2 have to note. From the perspective of preparation, each stage is unique and equally significant. Nevertheless, the Step 2 CK test evaluates a student's aptitude for applying their medical knowledge to patient care and understands how ready an applicant is in delivering patient care both independently and under medical supervision. 
There are clinical test questions based on patient-centered scenarios that are categorized by the type of condition and clinical task. Before taking the test, it is crucial to properly understand the USMLE Step 2 structure.
Pathway to Step 2 CK
The licensure exam conducted by USMLE is categorized into three steps. The board test that comes after Step 1 is USMLE Step 2. Earlier Step 2 was divided into two parts that covered clinicals skills or CS and clinical knowledge or CK. During covid Step 2 CS which was temporarily discontinued was made permanent. After January 2021 Step 2 CK is the only level that an applicant is tested for as the second stage of the board exam.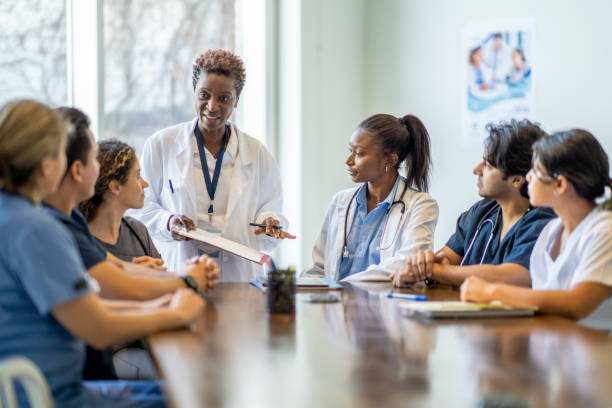 What is Step 2 CK based on?
USMLE aims to license doctors who can demonstrate their competence in understanding a patient's condition and provide immediate treatment that can alleviate their pain. Step 2 CK assesses an applicant's ability to use medical knowledge, skills, and comprehension of clinical science necessary to provide patient care under supervision. It includes an emphasis on health promotion and disease prevention through overall wellness management. The questions in this step are structured around the process of identification required in disease diagnosis, prognosis, etiology, and future course of action based on clinical assessment. 
Important points to remember for Step 2CK
Register for Step 2 CK
If you are a resident of the US and are looking to take the exam, then visit the NBME website to register for your Step 2 CK exam.
Eligibility periods
This is a three-month window period during which you have to take the test. You cannot register more than 6 months in advance. The exam has to be taken during the eligibility period, so plan your preparation accordingly. 
Payment
Upon registering, payment for the exams must be made directly to the NBME with a credit card, a U.S. check, or a money order. You need to submit a copy of the online fee payment form if you pay by check or money order.
Exam date
Once you register and pay for Step 2 CK, your application is verified and approved in four to six weeks. Upon approval of the application, you will get a scheduling permit from NBME that needs to be used in setting up an exam date through Prometric. One can choose any date to give their exam. The exam is not conducted on public holidays.
Re-test
An applicant is allowed to take the test once again if they did not clear it on the first attempt. However, one cannot take the test once again if the person was successful but wants to re-attempt for a better score. 
How to study for Step 2 CK?
All levels of the USMLE exam are equally easy or hard and need the same level of preparation. The objective of Step 2 CK is different from Step 1. Nevertheless, the path or route that a student has to take will be the same for both steps in terms of the consistency and the study regimen, resource, and the level of diligence that goes into the prep. Here are a few steps that will help students fair well in the exam:
Organize your calendar
Taking time to study and complete at least 2 blocks of questions is necessary to get a grip on the questions. Unless you are determined to clock the study time either in a single sitting or through multiple modes by studying through online and offline resources in the whitespace time that you manage between patients and classes, it will be difficult to cover most of the required topics. 
Familiarize with topics
It is recommended to check the USMLE website and understand the wide range of subjects and topics you will be tested on. Not every item in the topic list needs to be covered in the actual examination. However, since one can only understand the weightage of a topic in terms of questions that will be asked from a topic, it makes sense to prepare for all the topics. An applicant can anticipate being evaluated on the regular and abnormal functions of several organ systems.
Practice exams
Schedule practice exams after you have completed at least 4 weeks of training to understand your key areas of strength and weakness. NBME practice tests are the best resources that will help a student with real exam-like questions. 
Some MedTech online resources assist in planning for your preparation through interactive videos, numerous practice questions, simulated 3D animations to explain the topics, and smart quizzes to recall the topics. You can look into these resources apart from the regular books that you refer to for answering practice questions. 
Understand the exam format
Step 2 CK is an all-day exam that ranges from nine hours. It is divided into eight blocks of a maximum of 40 items each. Between each block, one can take a break or choose to move to the next block. The questions are single items, sequential-based, and abstract-based. 
Conclusion:
In your journey to clear the USMLE exam one has to understand the need to take breaks and rest up. Only a healthy mind and body can prepare for a crucial exam that will determine your residency program acceptance and impact your career graph as a doctor.
Staff Writer; Carl Parker