How to Select the Ideal Baltimore Foundation Expert.
(ThyBlackMan.com) Everyone knows how crucial the health of the foundation is when it comes to the stability and structure of a property. However, many people who experience foundation problems at their Baltimore homes fail to take action, often because they are unaware that there is a major issue. Well, if you suspect there may be a foundation problem at your home, you should get it checked out by professionals even if you do not think it is a major issue, as minor problems can quickly become major issues when it comes to foundation.
Getting your foundation problem sorted out in the early stages means that you won't have to worry about it getting worse, and it will save you a lot of money on repairs in the long run. However, the first thing you need to do is to find foundation contractors in Baltimore to come and assess the condition of the foundation. Of course, you need to ensure you find the right professionals for the job, and in this article, we will provide some tips to help you make the right selection.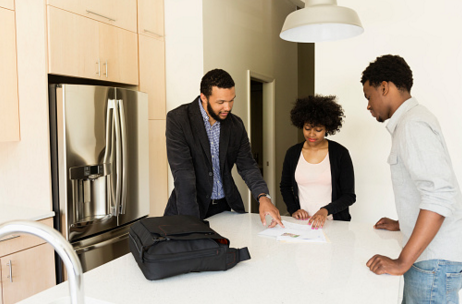 Which Contractor Should You Choose?
With many contractors offering these services in Baltimore, you may wonder how to make the right choice. Well, there are a few steps you can take in order to do this, some of which are:
Look for Personal Recommendations
One of the things you need to do is to see if you can get personal recommendations from people that you know and trust. This could be close friends, family members, and even people you work with who have used the services of one of these professionals and can recommend them based on personal experience. If that fails, you can also ask for recommendations on social media platforms, and someone in your friend circle may be able to recommend someone that they have used in the past for their own foundation issues.
Check Out Reviews Online
Another thing you should do is to get online and check out online reviews that have been left by other homeowners who have used the same provider for similar work. This is a great way of double-checking any personal recommendations you receive, and it is also ideal if you cannot get personal recommendations, as reviews provide the next best thing. You can look at honest opinions from other people who have personal experience with the provider.
Look at Availability and Costs
One of the other things you need to do is to look at the availability of the provider and the costs involved. Both of these things can vary from one provider to another, so you need to determine how quickly you want someone out and also how much you can afford to spend. Make sure you look for competitive pricing but also that you look at the experience levels and reputation of the provider. In addition, if the problem is already causing huge issues, it is a good idea to find someone who can come out quickly.
These steps should make it easier for you to find the ideal provider.
Staff Writer; Bobby Jackson