Sports COVID-19 "long-haulers" serve as a disturbing reminder to general population.
(ThyBlackMan.com) We are still in a pandemic. COVID-19 really changed life as we knew it back in March 2020 and over a year later, the coronavirus pandemic is still wreaking havoc in terms of the loss of life, the American medical system, and financial issues for most Americans. While most people with COVID-19 recover completely within a few weeks, but some experience lingering symptoms. A notable 5 to 10% of COVID patients are "long haulers" who have significant lingering illness and health issues months after being diagnosed with the disease. While the increasing numbers of the sadly deceased due to the COVID-19 serve as a grim reminder of how devastating nature of the virus, it is important to point out even those who survive a COVID-19 diagnosis can face life-altering issues afterwards. There are several high-profile athletes in the professional and collegiate ranks who have physically suffered mightily after contracting COVID-19, which flies against myths of the "just" the elderly and obese being the small groups that can be most physically affected contracting COVID-19.
The Boston Celtics have had a disappointing season record-wise on many accounts but don't blame their All-Stars Jayson Tatum and Jaylen Brown. Both players will likely be part of the Celtics' core for years to come. Tatum is a 23-year-old star who tested positive for COVID-19 back in January 2021. Months later, despite Tatum's youth and athletic physical condition, he struggles with COVID symptoms enough to need an inhaler before playing games. He had never needed an inhaler before having COVID. Another multiple-time NBA All-Star, New York Knicks guard Derrick Rose, is no longer the super-athlete he was in his 20s but still contributes as a NBA player. Rose had a lengthy battle with COVID-19 and said, "They say everybody is different, but with me I never felt anything like that before. I've had the flu. It was nothing like the flu."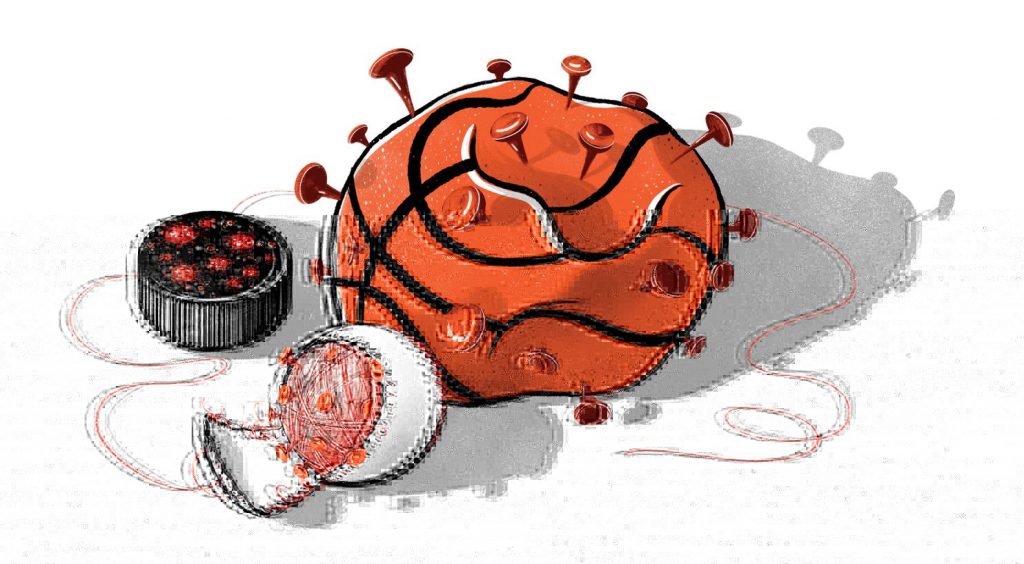 Playing football in the NFL and at the major college level takes a great amount of toughness, physical skill, and being in peak physical condition yet there are multiple instances when COVID-19 seriously harmed football players. Buffalo Bills tight end Tommy Sweeney suffered myocarditis, inflammation of the heart muscle, and missed the rest of the 2020 NFL season on the reserve/COVID-19 list. In the collegiate football ranks, Clemson defensive end Justin Foster missed the entire 2020 season dealing with COVID-19 symptoms and retired a couple of months ago. In a statement posted to Twitter, Foster wrote, "The decision came after months of recovery and treatment, which required asking a lot of difficult questions about my future."
The long-term effects of the coronavirus have sidelined the WNBA's Asia Durr for several months as well. Durr, who plays for the New York Liberty, has felt negative effects including fatigue, headaches, and memory issues and hopes to play during the upcoming 2021 WNBA season. She is only 23 years old. While many COVID-positive athletes have been able to rejoin their sport after quarantining, many others like Jayson Tatum, Asia Durr, and Tommy Sweeney had their physical conditions change dramatically after their COVID-19 diagnosis even despite being relatively young. Many of the professional athletes are among the most well-conditioned and athletic marvels in the world and this virus has tamed some of them. It was one reason why the NBA has been promoting vaccines even if some NBA players are hesitant to do so. All people need to take COVID-19 seriously and take precautions to not assume that they will be "okay" will getting the virus because so many survive it.
Staff Writer; Mark Hines