10 Ways to Hold On To Your Money In The Meantime.
(ThyBlackMan.com) We all want to be better at managing and saving money in the immediate. Long-term saving is the goal but in the mean time sometimes you just need to stretch your dollars or make that check go a further. Here are ten ways to save your cash. See which ones you take advantage of and which ones might be good for your money situation.
1. Digital Dining Deals
Hitting up the store or your favorite place restaurant regularly? Of course, who doesn't. Sometimes your favorite chain can be pricier than others but you love it anyway, right? A lot of notable places have apps where they offer special deals and some local places offer special promotions via the food delivery apps.
Now these restaurant apps are pretty much no good as far listing menu prices but the special promotions really come through in a pinch or when you really don't want to break your last on what you have a taste for.
In addition to the apps, you can sometimes come across promotion codes via a restaurant's social media. That isn't to say go follow BK but just keep your eyes peeled.
2. Fat Kid Deals
If you do a ton of shopping online but you're working with a budget, Fat Kid Deals over on Twitter is a great account to follow. Every day, FKD scours Amazon and posts some deep deals. Outside of the After Dark deals tweets, most are for every day stuff and things that you didn't know you needed.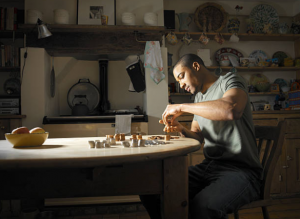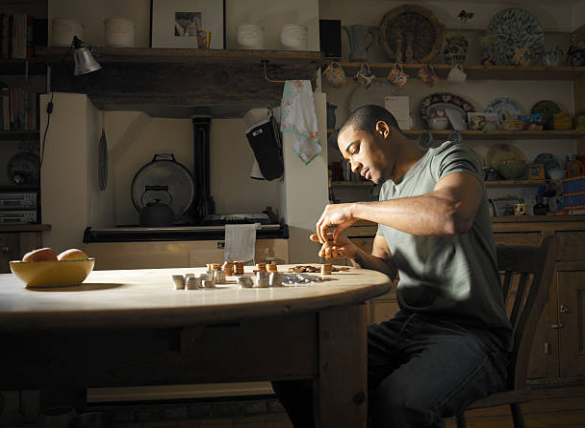 3. Share Your Streaming Accounts
Companies really prefer that you don't share your account details with others or just have a bunch of people viewing off one account. Of course, they have accounts for several people to watch stuff on. Some are family accounts while others are something like three can view. If a friend or cousin has Hulu and you have Netflix, do an exchange.
You're paying for the account and these things can run a bit starting at $9.99. Share those accounts, folks. You can always change the password if you fall out with them
4. Budget Your Dates
We want to go all out on dates even for those who prefer something more subdued or that won't blow your cash. Establish how much you believe you'll spend and aim lower. It should be about having a good time or doing something nice for your date, so try something inexpensive but outside the box. A night out's value shouldn't be based on how much was spent. Plus you don't need to go all out each time. Spend conservatively but don't totally slum it.
That is unless your date is into slumming it. In that case your wallet will thank you.
5. Prepare Your Lunches and Dinners For the Week
Let's say you don't want to spend too much on lunch and dinner. Or we could say you're trying to stretch money and you're using digital deals regularly but you need some more cuts. Preparing your meals in advance or planning them out and sticking to them can really help. Breakfast has been getting overlooked a lot in recent times and often times breakfast is something you pick up on the way to work or school for the low.
It's lunch and dinner when you might start taking hits to the wallet. You don't have to plan the whole week or make several lunches, just do it as needed. Make more than enough and take leftovers. It's tried and true plus it works.
6. Carpool
Speaking of old school methods, carpooling saves on gas. It saves a lot on gas—especially during the summer. Gas prices were oppressive this season so finding co-workers or classmates who don't annoy you to ride with is a boon.
7. Special Deal Days
This is similar to digital deals only they're in-store. If you go into a store on certain days of the week and there's something you get every week, change up the day you go. Let's say you love the sushi a store makes and you go in every Monday and Friday to get it. The store discounts it on Wednesdays. Go in on Wednesday.
This seems like a no-brainer but you'd be surprised by how many folks opt to go in whenever and get whatever on that day. Even if they know that discount day is the best the day to pick it up. You can still enjoy what you like and keep some scratch in your pocket.
8. Book Several Days in Advance
Another no-brainer is to book rooms in advance. One, if you're travelling it's expected that you planned ahead to some degree. That includes booking rooms. Now, the exception is if you just decided to hit the road on a whim—which is just a recipe for dropkicking your wallet.
Hotel and travel apps often list available rooms for lower prices if you book in advance. As a matter of fact, a room might be listed for $85 days ahead and cost $99 or something if you try to get a room at the front desk. A lot of saving money involves planning ahead and not just paying in the moment in each instance.
Booking your rooms and plane tickets is no different.
9. Groupon
This should probably be a bit higher in the list, actually. Groupon is chockful of deals—especially local ones! On top of that, you can get deals and discounts on activities or places you never visited. Groupon could really end up being your ace in the hole for dates.
10. Save Those Receipts
Now and days, many stores and restaurants offer receipts with a poll or survey on the back. You have to go only, knockout the survey, get your code, and use it within days. You end up having to do something extra but there's always some bonus, a free item, or discount to cash in on.
You don't have to do it each time but if you get a receipt from your favorite restaurant, take a glance at the back and do the survey every once in a while.
Staff Writer; M. Swift
This talented writer is also a podcast host, and comic book fan who loves all things old school. One may also find him on Twitter at; metalswift.