6 Tips for Foreign Students in Germany.
(ThyBlackMan.com) More and more students choose to study abroad nowadays. It is one of the most popular trends of modern education. Studying abroad opens up amazing opportunities for growth and learning, not to mention the chance to experience life in a different country.
Germany is one of the top destinations for students who want to study abroad today. In the past few years, the number of Australian students who travel to Germany to study is bigger than ever, and still growing.
Knowing this, you should definitely be prepared for your time in Germany as a foreign student. Here are the six tips that will make your time in Germany more enjoyable.
1.  Public Transportation
You aren't in Australia any longer, and transportation can be really costly if you choose to rent or buy a car to get around. Thankfully, there are some affordable, clean, and really safe public transportation methods in Germany. This is what most people use there, so make public transportation your daily habit.
Since you'll be studying there, you can even get a really cheap student ticket and use it to get around. Studying abroad in Germany comes with many perks, and this is definitely one of them.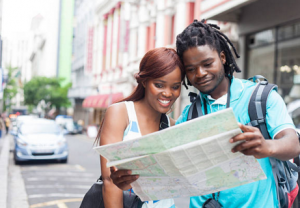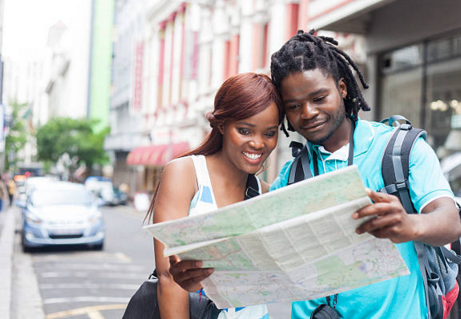 2.  Exams
Compared to other countries where regular, written tests are as frequent as they can be, Germany is more focused on oral exams. Be prepared for this. In most schools, there will be one great exam per semester, for every subject. The rest will be oral exams.
If you're good at speaking, this will be a relief for you. However, when the time comes for that big exam at the end of the semester, be prepared to study – and a lot. This exam will contain loads of information that will require you to study for weeks, not days.
Thankfully, you can at least get help with the written tasks. Many foreign students struggle to write their papers since it's hard for them to transfer their thoughts from English to German. When this happens to you or you are tight with time, you can just call a service and say 'write an essay for me' while focusing on the actual exam.
3.  Trash
Yes, trash! Germans are really environmentally-friendly, so expect to find at least five trash varieties there. It is best to get familiar with these before you get there to avoid the judgment of the Germans.
In case you don't know how to organize your trash, there'll always be someone to point it out and help you. However, you should be mindful of their environment, since most Germans take really good care of their surroundings. In fact, the carbon footprint and recycling are one of the most debated topics in Germany.
4.  Punctuality
One of the most common stereotypes for Germans is related to punctuality. This is actually true and it is embedded in the educational system. Germans are known for their amazing trait of always being on time. So, if you're a lazy person in the morning or have the nasty habit of being late for everything, start working on it before you go to Germany.
However, try to be on time. Don't get there early or late. Being early is considered just as rude as being late.
5.  Smiling
Any place you visit in the world will come with its own set of challenges for you at first. This is natural and falls under cultural shock. People around the world have different habits and customs and in order to get immersed in the new place, you need to get acquainted and accept these.
The German people are friendly by nature, but don't expect them to be all smiley like in some other places in the world. In fact, if you're used to smiling to people on the street, get rid of this habit. You'll never blend in if you do this, and people will look at you strangely.
6.  Sunday
Are you used to working every day of the week? Well, most Europeans aren't. German campuses are pretty much a ghost town in Sunday. On your first week there, you'll find that the stores are all closed, people stay at home, and they rarely accept an invitation to go out.
Most of the students at the school you study in will go visit their family on Sunday, so expect to be left on your own. This is the perfect time for you to relax and refuel, just remember to stock up on beverages and foods. If you have foreign friends at the campus, you can hang out with them on Sundays.
Conclusion
Are you ready for one of the most memorable experiences in your life? Choosing to study abroad is an amazing step for you, both in terms of your education and your personal growth. Yes, it can come with some challenges, but if you're prepared for it, it will be the most rewarding choice you've ever made.
Staff Writer; Harry Love