2019's must-see college football games featuring HBCUs.
(ThyBlackMan.com) College football is one of the most popular sports in North America. We are mere days away from the beginning of the first college football games of the 2019 season and it is exciting to see teams compete along with the atmosphere that only a college or university can provide. While a large amount of focus in college football will be on Division I programs like Alabama and Clemson potentially attempting to win another National Championship, there are high stakes for college football programs that are not quite as large but also have a rich football history. There are number of HBCUs, or Historically Black Colleges and Universities, that will have conceivably terrific football games or intriguing matchups this coming college football season. Below, you will find several of the can't miss 2019 college football games featuring HBCUs in no particular order.
–Grambling State vs. Southern (November 30)-The list of must-see HBCU football games has to begin with the best known annual game and rivalry in historically black college or university football. Last season's game was won by Southern, 38-28, and things between the two programs are even more tense after Southern won the SWAC West division after three straight division titles by Grambling State. The Battle of the Bands between the two programs' marching bands is as important as the football game.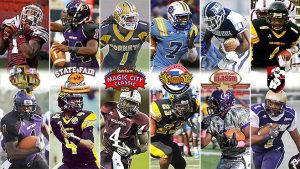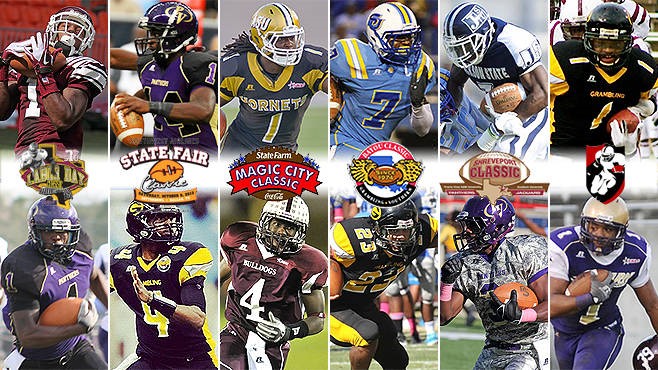 -Howard at Maryland (August 31)-It's not ideal that the first game for new Maryland football coach Mike Locksley will be against Howard. While there is some excitement in Maryland, Howard still has quarterback Caylin Newton, younger brother of Carolina Panthers quarterback Cam Newton, and the younger Newton has already helped author one of the biggest college football upsets in history two years ago when Howard defeated UNLV. Maryland might be on upset alert.
–North Alabama at Hampton (October 5)-The Hampton Pirates ended 2018 with a six-game winning streak and will host North Alabama, who joins the Big South Conference after being a FCS independent. North Alabama relies on a trio of wide receivers in Jakobi Byrd, Cortez Hall, and Dexter Boykin while Hampton will rely on running back Will Robinson on offense.
-Alcorn State at Southern Mississippi (August 31)-Yet another opportunity for a HBCU to upset a Division I football program with defending SWAC champion Alcorn State going to Hattiesburg, Mississippi to play the Golden Eagles. Interestingly, the best player on either of the two teams will be Southern Miss defensive end Terry Whittington, who is a pass-rushing specialist, who transferred from Alcorn State to Southern Miss this year. The talk after this game will be about Whittington regardless of the winner.
-Howard at Harvard (October 5)-Easily one of the intriguing matchups in all of college football is this matchup between two schools with strong academics. It is not very often when an Ivy League school schedules a HBCU school in football so the fan bases of Howard and Harvard will be a fascinating watch as well. Of course, the Howard football team will not be intimidated based on their schedule the past few years and they have a player in wide receiver Jequez Ezzard that Harvard will have to plan for.
-North Carolina A&T at Florida A&M (October 19)-One of the few blemishes on the quality season of North Carolina A&T last year was a 22-21 loss to Florida A&M. North Carolina A&T returns multiple starters from a football program that has won back-to-back MEAC and Celebration Bowl titles. The Aggies have a chance to be the best HBCU football team in the country but have to get revenge at Florida A&M in October.
-Bethune-Cookman at Miami (FL) (September 14)-There will likely be a lot of showmanship between the two teams throughout this game due to so many players from both teams from Florida having history from high school and even Pop Warner football. This game might not be a close game but it could get testy with the yapping back and forth between the two teams.
Staff Writer; Mark Hines