What Are the Benefits of Drivers Ed?
(ThyBlackMan.com) Drivers ed is mandatory in most states for quite some time now. It is one of the requirements teens, particularly those aged below 18, need to comply with before they can get their learner's permit. Yet, many parents still wonder if taking a drivers education course is truly necessary. After all, most of them got their license without getting formal lessons, learning how to drive from parents or guardians instead of professionals.
The thing is that drivers education can benefit teenagers in a lot of ways. If you are one of those parents who is on the fence about drivers ed, read on to find out why enrolling your child in a driving school is a wise decision.
Learning About Safe Driving Techniques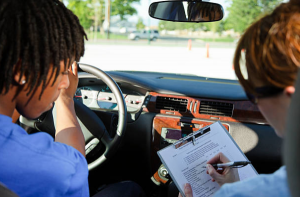 The primary purpose of state governments in making drivers education mandatory is to reduce incidents of traffic collisions involving teenage drivers. In the United States, the leading cause of teen injuries and deaths is vehicular accidents. In 2016, traffic collisions led to the death of over 2000 teens and injured close to 300,000.
This is why state or DMV-approved drivers ed focuses on lessons about safe driving. It ensures that students master the different road rules and traffic signs. It teaches them safe driving techniques, including properly navigating intersections, highways and other accident-prone or high traffic thoroughfares. It also arms them with the skills needed to safely drive during unfavorable weather conditions like snow and rain.
Awareness About the Hazards of Distracted Driving
Still in line with the goal of making teenagers safe drivers, DMV-approved drivers ed curriculum includes discussions about the dangers of driving under the influence as well as distracted driving behaviors.
Admittedly, despite knowing that driving under the influence and texting while driving are illegal, many teens still do it. Why? It is believed that new and young drivers have no in-depth awareness of the financial, emotional and personal ramifications of these illegal acts. Drivers education courses aim to change this mindset by creating a deeper understanding about the perils associated with driving under the influence and distracted driving.
Drivers ed students watch videos highlighting the effects of these risky driving behaviors. They also listen to in-depth lectures about this topic from experts like law enforcement officials.  All these approaches have been proven to be way more effective than parents simply telling their kids not to engage in risky behaviors when driving.
Mechanical Knowledge
Drivers ed is not just about how to drive and how to become a safe driver. It is also about how cars work. In fact, one of the very first topics tackled in drivers ed classes is all vehicle knowledge – it's different parts, how to care for them and how to repair them when they bog down.
Informal driving lessons, like the ones parents give their children, rarely cover these topics because they are perceived to be unimportant. The truth, however, is that they are very valuable. At some point, teen drivers are going to encounter car troubles. Having basic knowledge about how vehicles operate can come in handy during these situations.
Suffice it to say, you are doing more than just complying with state requirements when you enroll your child in a drivers education course. You are ensuring that your child understands that driving comes with serious responsibilities. You are equipping him with the knowledge and skills he needs to avoid getting embroiled in traffic accidents. Most importantly, you are taking that step to making him a smart and safe driver. So, even if drivers ed is not mandatory in your state, sending your child to a driving school is definitely worth it.
Searching for DMV-approved drivers ed course for teenagers? We offer online drivers education for those who want to get their California, Georgia, Nevada or Pennsylvania driver's license. Visit our website today!
Staff Writer; Dan Jackson