The Importance Of Being Insured As A Company Driver.
(ThyBlackMan.com) It is a requirement for vehicle owners to take out car insurance in most states. While this is the case, it should not be the only reason you get car insurance. As a company driver, you are exposed to accidents daily. Even if you are a careful driver, there are other drivers out there who may not exercise the same caution. To cushion yourself against the cost incurred during an accident, it is imperative that you get car insurance.
Here are more reasons why vehicle insurance is a wise purchase.
Protecting yourself and others
A comprehensive car insurance policy covers you, your family members and other drivers or passengers. If you are involved in an accident, you will have the reassurance that insurance will cater for all damages and any bodily injury. Having to pay this from your own pocket becomes a huge cost burden.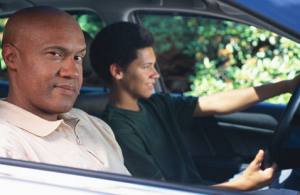 Buy now and save later
Car insurance gives you an opportunity to cushion yourself from car accident costs in the future. These costs include property damages, collision, bodily injury and other expensive claims. If you pay for car insurance now, you get to save later.
Save time
Dealing with other drivers or passengers after an accident can be time-consuming. It is also a tedious task. However, with car insurance, your insurance company will deal with all parties involved and settle any claims both on your part and theirs. This saves you time, and you do not need to take time off your work or routine to handle claim issues. Another incentive for getting car insurance is that good coverage will cater for towing your vehicle, replacement of parts, repairs and any other damages.
Peace of mind
Accidents often involve more than one party, the back and forth with other drivers or a passenger is stressful, to say the least. Once you inform your insurance company about an accident, they will handle the process, giving you much-needed peace of mind.
A supplement to your health insurance cover
Health insurance covers can be limited. There are certain medical expenses that your health coverage will not compensate you for. However, car insurance can supplement this and fill the gap. For instance, your car insurance can pay for dental work and physiotherapy if you have suffered injuries.
How much car insurance do I need?
While it is not a state requirement to get comprehensive and collision coverage, you need to assess whether you need these kinds of covers. To ascertain how much insurance cover you need, determine the amount you can comfortably pay from your pocket if your vehicle is damaged.
A collision cover will pay for damages to your car if you get into a collision with another vehicle. According to the Association for Safe International Road Travel, about 54 million people were involved in collision accidents in 2013. Assuming your truck gets rear-ended at a traffic stop, collision insurance will pay for the damages to fix your car. They will also cover you if you hit someone from behind and will also pay for the damage to your vehicle.
Comprehensive coverage is designed to cover for non-collision accidents. These accidents may involve vandalism, theft and even natural disasters. For instance, heavy winds in your area may take down a branch, and the branch may hit your car and dent it. A comprehensive cover will cater for the damages incurred and get your vehicle back in good driving condition. How much insurance you need depends on how much you can afford to take. However, also consider the peace of mind you will have once you know that you are fully covered for accidents even when you are legally liable. Jeff Preszler from PreszlerLaw.com says that one source of complexity in transport truck accidents is that both the driver and the company they work for may be held liable. This makes comprehensive coverage essential, especially for company drivers.
A report by the Association for Safe International Road Travel reveals that accidents cost most countries about $65 billion, low income and middle-income earners mainly feel this cost. The reality is that the expenditure incurred after an accident can cripple you financially, even when you are not the one at fault. In addition to this, you may have to go to court and engage in a long legal battle, especially when you do not have car insurance. Add this to the cost of paying for damages to your car and any bodily injuries. All this can be avoided by having sufficient cover with a reputable insurance company that has a track record of great claims services.
Staff Writer; Greg Parker