Identity: Who Are You Brother?
(ThyBlackMan.com) Solving the identity crisis of the African American in this country must be done now once and for all. Today our children are confused and they are having children who will be even more confused. As a people we have repeatedly allowed other ethnic groups to define who we are and how dare they? Yet how dare we accept the fake and inaccurate definitions? How dare we who have arisen from the very loins of strong and noble people accept anything less and make excuses for scampering around to eat the crumbs from the master's table.
Slavery and the brainwashing that came with it has stripped generation after generation of African Americans from our heritage and our identity. What has been substituted is a pay-off of many African Americans with entitlement programs used to create dependency and labels placed upon our people of things we never were. Some of you are to blame because you saw this happening and yet did nothing. Others of you are to blame because you participated in the brainwashing of the African American community as our passionate hearts, unleashed intellect and awesome potential were all lulled to sleep by letting some other ethnic group with a treacherous agenda take care of us and define us. How dare we all? And yet others of you never had any idea of the nature of the attack against your people.
OUR PEOPLE OPERATE FAR BELOW THEIR POTENTIAL DUE TO LACK OF IDENTITY
You are not a negro. You are not a black man. You are not a homeboy. You are not a dog. You are not a nigger. You were not born to barely make it. You are not a hustler. You are an African American man with a rich history and strong ancestry that could shake this nation. Those who still oppress you, yes you, are fully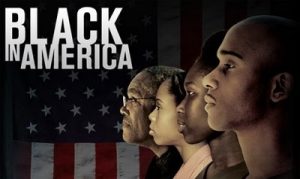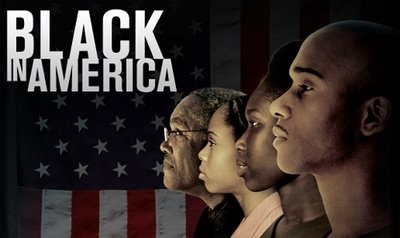 aware of that and the thought of you waking up terrifies them. But none of this matters if you don't see it, know it and act on it. If you do not know who you are, you will fit, fall into, fulfill, accept, promote and protect the very labels and profiles that bind your mind and your potential. Society is ready and waiting to stereotype those profiles, put them in the system, lock them away and worse. Michael Brown, Eric Garner, Philando Castile, Tamir Rice, Treyvon Martin and Sandra Bland are just a few example. Are you next and are you a slave sound asleep with no idea that you are?
TODAY THE MENTAL CHAINS NEED TO COME OFF – ONCE AND FOR ALL
No, we as a people have not arrived. Nor have we come as far as you think. You see that weekly with all the misfit, brainwashed, racist Trump supporters – millions of them content on letting him turn back the clock. Yet also a president who looked like us, accomplished a lot and yet neutralized those accomplishments with acts to the contrary quieted down the African American community. We as a people were so happy to have someone who looked like us that we did not stop to think whether or not he was one of us. But I am neither here to bash nor blame President Obama because he is certainly light years ahead of and better than Donald Trump. Nor am I here to talk politics in this message to you. I am here to say Ikpote – wake up.
Some of you became complacent because you thought you were successful working for Apple or other major corporations. You bought your house and your nice car. And it seems that you can travel where ever you like. But you failed to realize that until your people are empowered, what you have is just crumbs. And until you measure yourself against your true potential, you are just settling – even with the nice things you have. I am not saying material things should define any of us. but I am saying you have much more potential, especially when united with and supported by your people, than you are aware of. So in essence many of you have bought into success based on those who define you. And they have never defined you and your people as anywhere near them in equality – even though you are and then some. Furthermore, if you don't know who you are, how can you know what to stand for? You can't.
KNOWING WHO YOU ARE IS NOT A MAN ACTING LIKE A WOMAN, IGNORING THE                                    PURPOSE A WOMAN SERVES NOR WANTING TO BECOME A WOMAN
When a people lack identity, they will act like the definition placed on their heads and in their minds. That is slavery of a different kind become it runs deeper, fits tighter and binds longer than any chains ever could. That in part is why many of you walk around calling yourself "black". You are comfortable with being called what you are not because brainwashing has made you forget your colors and deny your own eyes. You are comfortable being defined by a "color" you are not, being defined by racists with an agenda to oppress you and a term that has so many negative meanings in the dictionary (Webster's, Merriam Webster's, Oxford etc.) that most people lose count. The lie pervades our schools and infects the minds of our young, yet you try to free yourself using part of the mental chains that bind you.
TOO MANY SINGLE PARENT HOUSEHOLDS IN OUR COMMUNITIES ARE LEAVING YOUNG                    AFRICAN AMERICAN BOYS LOST AND CONFUSED ABOUT THEIR IDENTITY
There is no identity in color – not in any color. And a quick look in the mirror will verify that you are BROWN, not black. You have been saying what some other group in America called your people the entire time and you swallowed, promoted and lived with the lie. Black history in our schools often started from slavery in America. Why? Because that was the point at which strong, noble, unified, captured African people were redefined by white racist colonizers. Redefined right out of identity and connection to where they came from. Today simply match the definition of "black" in the dictionary with the behavior of "blacks" toward each other, how "blacks" treat the "white" man better, the numbers on "black on black crime" and the very perception of "black" people in this country. You will find plenty of proof to verify that what I have just told you is true.
THOUGH THERE ARE GREAT AA MOMS OUT THERE, NONE CAN RAISE A BOY TO BE A MAN                              AS WELL AS A REAL AA MAN CAN BECAUSE NO MOM REAL MOM HAS BEEN A MAN
Identity is defined by bloodline, not by color. Identity is defined by tribe and culture and family and geographic area and even spiritual connection. But the racists who first called you "black" knew that labels stick and words are powerful because they create ideologies as well as self-fulfilling prophecies. And that they did. You should never call yourself "black" because you are not and I say again, regardless of the brainwashing used on you, look at your hands and remember your colors. Black history in America is not African American history. Black history in America is a combination of deleted truths, distorted facts, denial of identity and minimized contributions. And that one month they were nice enough to "give us", is an incomplete charity handout at best  and complete whited-out, white washed indoctrination of a people to keep us mentally bound and self-destructive at worst.
These are the facts, like them or not. And no amount of food stamps, welfare, WIC or Section 8 housing can erase the facts.
So I ask WHO ARE YOU? What is your family history before slavery in America? The key to unleashing your potential, waking up from mental slavery and turning off the machine that is washing your brain can only be found in knowing your identity. Many of you may say you are an American, but that's not enough. Notice that every American president has his bloodlines traced back far beyond America just as the nobility in England do. Just as you should do.
If you think how you are defined in this country does not matter, you are helping those who seek to covertly oppress you, keep self-destructive cycles rolling in the African American community, keep division flowing and keep our people in mental chains. If you think you are "black", you are blind, in denial or quite a bit of both. If you think you have "arrived" because of where you live, the money you make, what you wear or what you drive, you are missing the entire point of waking up. And if you refuse to believe African Americans are all connected, stereotyped together and yet our own solution to many of the problems in our own communities like crime, abortion, dropouts, domestic violence, drugs and divorce, you have no idea of the power of ancestry and what that knowledge as a people can achieve
We cannot afford to be complacent, ignorant, in denial or asleep any longer. The costs are far too high in every area from politics to finances to health and wellness to safety to education to unification to peace and social interaction. We cannot continue to keep birthing generation after generation of mentally stillborn African American children. We can no longer tolerate the blatant deception, confusion, perversion and wasting away of clearly defined roles and identity that LGBTQ is producing in the African American community. Boys not knowing what a man should be and girls with no idea of who they are, that they need a man or if any still exist. Wake up people. Wake up. No more excuses about accepting people as they are when those people are not who they should be, could be or were born to be. We need repopulation and let's be honest. LGBTQ boldly works against that.
WE SHOULD NEVER ACCEPT, PROMOTE NOR CONDONE ANY TYPE OF VIOLENCE TOWARDS                  ANYONE WHO IS DIFFERENT OR BELIEVES DIFFERENTLY
We can no longer accept the disintegration of the African American family nor the degradation of our women – even at the hands of our own like Nikki Minaj, Kanye and others who are just plain ignorant, asleep, ambivalent or all of the above. Nor can we afford to keep producing boys to feed the racist monster of statistics, the auction block now called the courts and the plantation now called the jail.
We need our heads clear. We do not need our minds clouded with "weed" pumped into our communities to lull us back to sleep and make us passive instead of proactive in shaking off the brainwashing. We need strong, clear, focused minds instead of those filled with smoke by those who can't handle life and have no idea what to do. When the smoke clears, the problems are still there so all many of you accomplished is to have less money and kill more brain cells. Stop running from the very things that you and your people are well able to overcome. Wake up. Stand up. Step up and be the kings you were called to be. The treasures you were born to be. The warriors your ancestors were. And the victors you should always be. Wake up. Who are you?
Staff Writer; Trevo Craw