Why People Love Retro Tech So Much.
(ThyBlackMan.com) There are many people who love the retro look from retro tech to vintage clothing and steampunk. The reasons are varied, and multi-faceted. One of the reasons is because they can bring back memories or make you feel as if you have traveled back in time.
Since many of us are curious about time travel, we can take part just with retro and vintage items. Many gamers love vintage games, which is probably why Nintendo has released and will continue to release their first console . You just can't replace a simpler time. Continue reading to learn more about the popularity of all things retro.
Steampunk
This is a fun genre simply because it is based on a visible technology that is appealing to the naked eye. Plus, you can see its moving parts in a very industrial way. There is nothing mysterious about its operation. It is laid out right in front of you.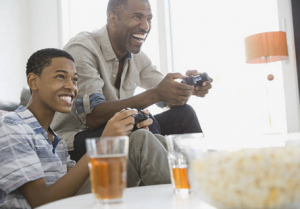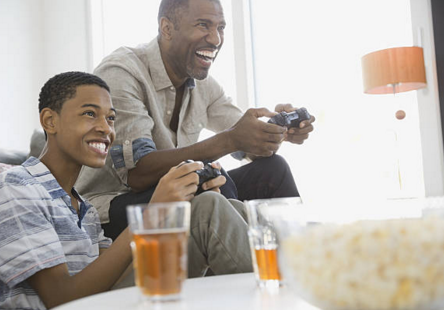 In contrast, the sophisticated technologies we have today require an understanding that used to require courses in technology. Yet, there are many people who love trains and want to go back to the days when a hammer was used to create high technology.
Retro mixed with new technologies
When it comes to fashion, the 90s are back. And, this is always the case. Back in the mid-90s, bell bottoms and flower power was trending–borrowed from the 70s, this included Candies popular wooden heels. It can be exhausting trying to keep up with the online world. Even though our lives are getting much easier than they ever have been in history, the quality of our social interactions have gone down as a result.
Yet, you can also combine retro and modern for a totally new innovation—and, you can also become more social as a result. According to Outdoorsy, the Airbnb for RVs, there are many trailers such as Relic Trailers which offer a retro 1950s look but are completely outfitted with modern technologies. It just doesn't get more adorable than that. Think of traveling around the country, socializing with new people in your retro trailer. This way, technology is enhancing your interactions with others.
Old school gaming
Many gamers can spend hour and days trying to beat their favorite games. Yet, with all of the graphics, technology and CGI, some just want to play on an old Atari, Sega, Commodore or Nintendo console. The reason is the controls were much simpler.
It was basic, you didn't have to injure your thumbs trying to win. You just had to jump, run, float, swim or flip and that was basically it. There weren't any complicated tutorials to follow, you could play the game on your own terms without having to compete with the current gaming masters.
In addition, the music got stuck in your head, in a good way. How can you forget the sounds of the original Super Mario Brothers, Tetris, Legend of Zelda or Sonic? Then, of course you can't forget the music of Pac-Man or even Galaga. Even with the limited technology back then, developers were quite creative.
The allure of retro tech will not go away. Right now, many of us love technologies from decades past. In the future, people will reminisce about the technologies we have today.
Staff Writer; Peter Carter