The Best Foods for Body and Brain.
(ThyBlackMan.com) Modern people can`t stop trying to fight obesity by experiencing numerous diets. However, the purpose of the diet itself changed its vector today. People choose food not only to keep physically fit, they also tend to boost their brain. However, if you a student you can rely brains of other at EduBirdie term papers, but in other cases you must take care of your mind with all possible ways.
The popularity of it can be explained by the surprising increase of vegetarians and vegans in the world. For example, in 2016 the percent of vegetarians in USA is 5% when there are nearly half a million vegans in UK.
If not weight loss, then what?
Vegan diet is a driving trend today. Statistics say that levels of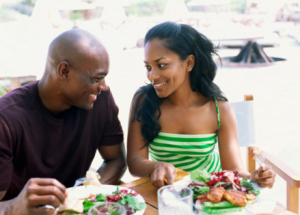 cholesterol and blood pressure are lower among people who are stick to the vegetarian diet. The probability to die from heart disease or cancer is also lower. It is explained by the fact that eating dishes sourced from animals is risky nowadays. Vegetarians have lower body mass index too. It is not a coincidence that products for brain do not contain meat. Mostly they are plant-based, organic meat is an exception.
Why brain food is important?
Healthy food is vitally important for the work of the whole organism. Because brain regulates the work of the body it is essential to nourish it foremost. People can improve the development of memory, concentration of attention and reaction at any age. A brain does not demand products of latest scientific innovations or magic pills. Everything for it could be found in food supplies. There are items of mind food, which can literally boost the work of the brain. And you can get them without prescriptions!
1.The power of green
Many of green vegetables contain vitamin E. Latest research suggests that increased consumption of vitamin E improves brain function and prevents from neuronal degeneration. Spinach is rich in vitamin E. If you eat 1 cup of raw spinach you can get 15% of usual vitamin E intake. Cooked spinach is even more advantageous.
Another that contributes to brain power improvement is vitamin K. This supplement produces choline, which boosts cognitive function a make brain less vulnerable from toxins. Now imagine how powerful and effective the salad from spinach and broccoli could be!
2. Sunflower team
Both sunflower seeds and oil contain vitamin E. If you put 30 grams of roasted seeds into a dish, you will get 30% of daily intake. In addition, vitamin E protects nerve cells. The function of this nutrient is to maintain cognitive abilities of the person.
3. Berries against memory loss
Strawberries, acai and blueberries can slow cognitive decline and prevent old-aged people from memory loss and cognitive decline. Those berries will taste extremely delicious in smoothies and as a pie dressing. Blueberry itself contains the largest amount of antioxidants. It is relevant to note that spinach and broccoli have specific taste, so mindfood beginners can easily give up if the taste of green team happen to be unbearable. On the other hand, berries have more admirers and functions of both these nutrients are even.
4. Keep calm and eat nuts!
To nuts that keep the heart and brain in health state refers almonds, hazelnuts and peanuts. The last are a source of healthy fats. Walnuts are a prime source of omega-3 fatty acids, they must boost brain function and take part in brain-healing. Omega-3 fats can also improve the psychic health, fight with irritability and arrange balance with hormones.
Staff Writer; Paul Carter