The Expansion of STEAM Involves A Cultural Awakening.
(ThyBlackMan.com)
Choose your level of expertise:
STEM – SCIENCE TECHNOLOGY ENGINEERING MATHEMATICS
STEAM2 – SCIENCE TECHNOLOGY ENGINEERING MATHEMATICS MEDICINE
STEAM – SCIENCE TECHNOLOGY ENGINEERING ARTS MATHEMATICS
STREAM – SCIENCE TECHNOLOGY READING ENGINEERING ARTS MATHEMATICS
CSTREAM – COMPUTERS SCIENCE TECHNOLOGY ENGINEERING ARTS MATHEMATICS
People of Color and Culture should get excited about STEM and STEAM programs not just in school, but in their communities. There still needs to be supportive measures that show the cultural and economic advantages of incorporating STEM/STEAM programs in educational and community programs.
STEM, STEAM, STREAM, CSTREAM are so diverse that people of color and cultures will struggle with how to effectively incorporate the diverse components and apply them to cultural issues and circumstances, the labors do pay off and works need to be continued. Societal and even cultural issues should not be allowed to ?hinder those interested in expanding their learning and preparing for new careers.
Overcoming the lack of resourceful resources may mean leaving communities to attend workshops, seminars, conferences and other educational events.
Even if that person of color and culture are the only ones attending, the learning and networking opportunities are worth it. Diversity in STEM and STEAM fields are important, this school year students of color and culture must not be afraid of failing when it comes to learning new practices, concepts and initiatives, they must be willing to get out of their comfort zones and community zones to learn the concepts and practices that allow for interaction and collaboration with others that are different.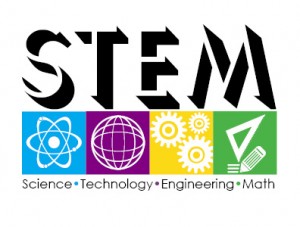 The world offers so many potentials to excel, expand and exercise talents and abilities that too many people of color and culture do not take chances to capitalize on their dreams and the excitement they potentially will experience working towards dreams of not just financial success, but cultural and non-traditional involvement in STEM / STEAM careers.
As a parent I exposed my children too many different avenues of learning, teaching them not be afraid of challenges and to look forward to working with diverse people.
As a teacher I incorporated projects in my STEAM classes so students can grow to think globally and learn how important it is to be able to work with people of diversity and not to judge them by the color of their skin, language differences and even educational levels. Learning is a lifelong adventure.
As a higher education instructor I make sure my projects challenge my students to think beyond their cultural upbringing and allow them to grow into their abilities and talents without criticizing them or making them feel bad about their lack of exposure.
School systems are dedicated to teaching students the necessary standards to receive an education that carries them on a path of  graduation and matriculation, students must extend their learning to the paths that they are interested in and passionate about beyond the traditional educational fields, education happens outside of the classroom to and can be fun.
The interview on a past NPR program, "Tell Me More" by Michell Martin of NPR – From Segregation To Space tells of an astronaut who worked toward his dreams and overcame challenges even from his family. Michel Martin – http://ht.ly/hJlBx via @NPR #STEM, the reality is that 3% of STEM workers are African American, in order for African Americans to continue to contribute economically and socially in an increasing technological society, and participate in global initiatives, African Americans must be educated and look past "traditional" employment options. It does not matter if they are the only ones of color and culture, all career paths have challenges, it takes a personal commitment to move forward and participate in learning that is empowering and engaging.
Quotes from Charles F. Bolden (African American astronaut) show how important diversity is, "if we want to be the best in the world and we want to come up with all the best ideas, we've got to have a diverse workforce."
The diversity of STEM/STEAM expands the potential for greater innovation, those of diverse cultures do need support to help them succeed because as Charles F. Bolden mentions, everyone needs help to assist them to their goals.
Even if you struggle, people are available to help you succeed you just have to be humble enough to ask for help.
Resources
What is STEAM and Why Parents Should Care
https://myquesttoteach.wordpress.com/2015/07/31/steam-stem-stream-cstream-stem2/
BLERDS
http://blerds.atlantablackstar.com/2014/10/08/7-innovators-inventors-stem-fields-blerds-know/3/
Resources for STEM, STEAM, STREAM, CSTREAM
https://myquesttoteach.wordpress.com/2015/08/09/stem-steam-stream-csteam-stem2-cstreaming/
Staff Writer; William D. Jackson
Find out more about this talented writer over at; OCS For Education.