Cornell Batie helps keep jazz alive for Detroit and the world.
(ThyBlackMan.com) Jazz has been called America's one true original art form, and without the monumental contributions of African American men this gift to the world would not have been possible.
From Jelly Roll Morton, the music's first great composer, to the incomparable Louis Armstrong, the music's first great soloist, the black man's genius is intertwined with the roots of jazz music. These vibrant roots produced a harvest of musical legends, many forever
known by a single iconic name including Bird, Dizzy, Miles, Monk and Trane.
Jazz still lives today, and the contributions of African Americans are not limited to artists. A prime example is Cornell Batie, Chief Operating Officer of the Detroit Jazz Festival, which is the world's largest free jazz festival.
"We believe the Festival has to remain free," says Batie, who is also vice president of Finance for Mack Avenue Records in Grosse Pointe Farms, Michigan. "It's important that we help cultivate the next generation of jazz greats and without exposure to the music, Detroit and the world misses out."
Batie is credited with helping the Detroit Jazz Festival obtain a significant increase in sponsorships, while becoming more efficient in information technology. But make no mistake about it Batie says the Detroit Jazz Festival remains all about the music.
This year's edition of the Detroit Jazz Festival will take place this Labor Day weekend (September 4-7) at Hart Plaza and Campus Martius in downtown Detroit.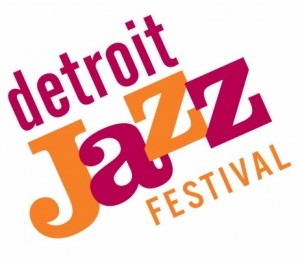 A sampling of the Festival lineup includes groups led by bassist extraordinaire Ron Carter; alto saxophonists Kenny Garrett, Oliver Lake and Rudresh Mahanthappa; drummer Brian Blade; trumpeter Dave Douglas; and guitarists James Blood Ulmer, John Schofield, and Pat Metheny, this year's Festival artist in residence.
The Detroit Jazz Festival is an independent, non-profit organization that presents jazz and educational workshops throughout the year. Batie cites the leadership of his board chairman, Gretchen Valade, for ensuring that the Festival remains accessible for all segments of the community, and he invites music fans everyone to this year's event. For additional information about the Detroit Jazz Festival, including the entire 2015 lineup, please visit http://www.detroitjazzfest.com.
Staff Writer; Scott Talley
This talented journalist is owner of a public relations firm; Scott Talley & Associates, Inc….