Don't Just Blame The Police.
(ThyBlackMan.com) Ferguson, Eric Garner, Trayvon Martin, Jordan Davis and the list goes on. There are many good police officers who risk their lives every day and yes there are officers who should themselves be in prison. Who are you expecting to fix the problems of rogue police, police brutality and young African American men with targets on their backs? Some of the problem is in the poor training of officers like the mere 10 weeks of training many officers have. Some of the problem is racist police who should never have passed the psychological exam they took before being hired. Some of the problem is gung ho cops who should take that bs to Afghanistan against people who can bring it back in their faces. But some of the problem is our people – the weed, the sagging pants, the resisting arrest, the violence, the driving without a license, the funky confrontational attitudes and parents who will not be real parents.
If you fit the profile, you will be profiled. It's not right, it's not fair and it may not even be legal in many cases, but it's reality. Some of the problem is that we do not hold our elected officials accountable for those they hire and appoint and they know we won't so they don't hold the police accountable. Some of the problem is that we are not teaching our children how to be respectful, how to interact with the police and what our children's rights are. You should always know where your children are and in 2015, they should not be where they do not have to be.
Some of the problem is that many of our people do not have enough respect for themselves or insight for the future so they do not respect others – and they pass this slavery mindset on to their children. Some of our people are too busy carjacking, robbing, raping, beating women, skipping school, cranking out babies, getting money, smoking weed, selling booty, playing crabs in a basket (like the Kings) and watching sports to care what is happening to our people as a whole.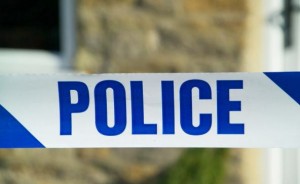 Some of the problem is that many of you are letting trashy Nikki Minaj, Little Wayne, Playstation 4 and Grand Theft Auto train your children. WAKE UP! Make your children go to school. Ask to see their homework. Encourage them. Be the example they need. Spend time with them. Talk to them then LISTEN. Are you hearing their fear, their anger, their frustration, their desperation and their hopelessness? Give them hope that they have a future, don't just blame the police.
Yes the police often stereotype based on their experiences, criminal profiles, reasonable suspicion and guilt-laden factors. But they are also dealing aggressively with what our people are producing. This does not mean police officers should shoot unarmed young men or use excessive force. And if they do, they should go to prison. But are you holding the district attorney's office accountable when they will not prosecute police officers? Are you going to meetings, mobilizing others and calling for the resignation of the police chief, the district attorney or the supervisor who let rogue police officers get away "with murder"? Or are you ambivalent and too busy until it happens to someone in your family. We are connected and we must unify in support of each other. Wake up, don't just blame the police.
Are you waiting on President Obama to fix the problem? I told everybody when the President was elected the first time that he was NOT a savior. But our people got mad at me. Now the record shows that African-Americans are worse off than before President Obama got in office. And yes I have the facts to prove it. Has he done some good things? Yes. But overall he is a team player and not just for our team. The presidency is bigger than any one man and the agenda is set by forces much more powerful than a president (Rothschilds, Rockefellers etc.)
Do I blame the president for everything? No. Did he fix everything for our people? No and realistic people should never have expected him to. Your leader and your hero is in the mirror, not President Obama nor Martin Luther King Jr. We need to step up and be examples for our children – not Xbox, not Little Wayne and not Nikki Minaj. We need to know where our children are, tell them to pull up their pants and teach them how to deal with law enforcement or how not to fit the profile.We need to hold our elected officials accountable when the police who answer to them are abusive. But we are not doing it. That is our fault. People do what you allow them to do and our people have not unified in a preventive effort hardly at all.
Furthermore, there is rampant black on black crime but there are few marches, rallies and protests for that, if any. Why wouldn't Zimmerman or a rogue white officer think they could get away with murder when they see how we are ambivalent unless it happens to our families, divided and more interested in who won the freakin game/ If we devalue "black life", every other race, ethnicity or nationality will devalue "black life". Our race is teaching other ethnic groups how to treat us by what we stand for, what we accept and how we treat each other.
As a former detective, I created a 16 page FREE Ebook on police brutality and what YOU can do about it. That being said, now let's see how many of you email me at brainstormonline@yahoo.com and request the free Ebook. This guide will give you 18 key things YOU can do to combat police brutality without placing yourself directly in harm's way. Remember it is easier to blame the police than to accept that we are part of the problem if we are not part of the solution. What are YOU doing to address the problem? Get the Ebook and share it with everyone you know, especially our young people.
Staff Writer; Marque-Anthony