Public Relations in the 21st Century.
(ThyBlackMan.com) Public relations (PR) involves managing the spread of information between an organization or an individual and the public. It is a means for the people or organizations to gain exposure among large audiences by disseminating news items and information of interest to many others. The aim of this one-to-many approach is to guide the public, potential customers, prospective investors, business associates, and others toward forming the correct opinion about the subject of the PR campaign. Public relations is often a career field to which one transitions from journalism, marketing, advertising; or political, government, or military public affairs.
The Public Relations Career Field
Journalists transitioning to a public relations career bring their writing and interpersonal skills with them. They have an insider's perspective on how print, online, and television journalism works. Marketing and advertising professionals bring with them an understanding of social media, SEO, and Web design. They're well versed in communicating with clients. Political, government, and military public affairs officers are often the public face of their organization. They're used to dealing with people outside the organization. Professionals interested in a career in PR should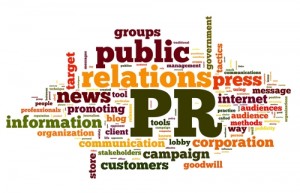 consider obtaining an online public relations degree, the easiest way to make the career transition while working. With already established PR companies, the next step may be forming a partnership with a management firm such as elitelawyermanagement.com. Let them handle the business side, while you continue to provide quality service to your clients, etc.
Social Media and Public Relations
Business professionals often think of social media as an online presence used just for fun. Some people use social media that way: posting images on Pinterest, short phrases and links to news stories on Twitter, arguing about politics on Facebook, participating in special interest groups on Google+. They don't realize that there are many winning social media strategies for public relations. Read on for some of these strategies.
Be Brief
Be brief when posting your messages on social media. Count your characters when posting on Twitter. Don't use a lot of words when posting on Facebook. Try to say as much as you can while using few words. Engage your readers. Get them to click on your link. On business-related Facebook pages, keep your messages professional. Don't post personal status reports about your vacation or what you ate for breakfast. Investigate the new Facebook Rooms.
Be Newsworthy
Be newsworthy. While an event is occurring, get on Twitter or Google+, and comment about it. If someone is giving a televised speech, perhaps one that is also streamed live via the Internet, post comments as soon as the speaker says something with which your organization or client agrees or disagrees. Don't wait until the speech is over.
Be Helpful
Post useful information. Busy people will take time to read your messages when they know that you have something helpful to say.
Be Available
Have people available to respond to emergencies. Clients are not happy when they have a real (or imagined) emergency, and they cannot find a live, wide-awake human being with whom to speak. Use social media, but also use your PR team members.
It makes sense to combine public relations and social media. PR professionals want to gain exposure for their clients. They will reach countless people via social media campaigns.
Staff Writer; Fred Waters