How Successful Entrepreneurs Can Help Others Realize Their Full Potential.
(ThyBlackMan.com) It is always a wonderful thing to attain success and achieve dreams. Entrepreneurs feel like this is a cause for celebration and notoriety because they have worked so hard for what they have. In the midst of celebrating and enjoying the fruits of their labor, entrepreneurs like Sukanto Tanoto and other successful business people caution others not to forget those who are less fortunate and to do whatever possible to help them achieve full potential and enjoy an enriched life.
Sponsor Charitable Events
Businesses that really want to help people who are at a serious disadvantage often sponsor charitable events. These events can be arranged to donate money to a specific organization for a certain cause. Charitable events can be sponsored in many ways; however, there are two easy suggestions that can be employed to ensure all goes well and that a good portion of money is raised. Companies can hold bake sales at various locations or set up booths at craft fairs in order to sell goods and donate the funds to the cause of their choosing. Business owners who do not want to contend with setting up sales can host an event online or in person where people place orders; some of the money from the sales then goes to charity.
Create Scholarships
It is often said that the cure for cancer may be locked inside the mind of an individual who is unable to receive an education due to not being able to afford it. Moreover, people who do not have formal education are unable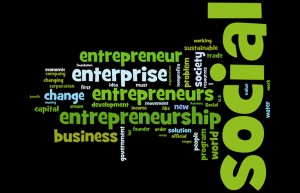 to take advantage of many lucrative activities due to a degree being a requirement. Business owners who want to help people attain their dreams will do well to provide scholarships they can take advantage of to acquire the education needed to create further opportunities.
Provide Grants to Researchers and People with Innovative Ideas
Many people have good ideas or want to research cures for specific illness but often do not have the money to make things happen. Successful entrepreneurs can seek these people out, listen to their ideas and fund their efforts. It is amazing how much can be achieved when people actually have the money to make it happen.
Start Awareness Campaigns
There are a variety of diseases and conditions that have a lot of shame and stigma attached to them. Because of this, people who are afflicted might refuse to go out and enjoy even the basic things in life. When businesses create awareness campaigns to get rid of the stigma and shame, people can come out from hiding and fulfill their potential.
Create Educational and Empowerment Programs
With technology being plentiful and easier to afford than ever before, businesses can build educational and empowerment programs to help people gain the knowledge they need to be successful and independent. They can supply computers to people who otherwise do not have the resources to purchase them, and they can teach skills necessary to work in a specific trade. Entrepreneurs can host their own empowerment programs that will help others to become thriving business owners.
When entrepreneurs help others attain success, they can also gain a much stronger presence in the community. Writing press releases about major efforts to better the lives of others and submitting them to newswires is a way to receive positive publicity free of charge.
Staff Writer; Dana Wrigley