Beyonce's Misguided Feminism.
(ThyBlackMan.com) Ever since I have written about America's Pursuit of Unattainable Beauty, I have been keenly alert to issues within current feminism. On a fundamental level, feminism is supposed to be about women's equality. As simple as that definition is, it's also effortless to see what feminism is not. And what Beyonce did during her "Drunk in Love" Grammy performance was assuredly anti-feminist. Though die-hard Beyonce fans may storm my page and skewer me like the Spartans of 300, I find her portrayal of "feminism" to be insulting to the common sense of women. 
Can someone explain to me how Beyonce's feminism can be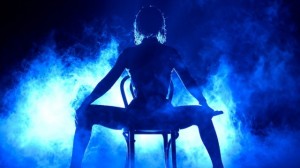 simultaneously raunchy, writhing across stage with both cheeks exposed, and still identify with the view of women's equality?
The double-mindedness behind Beyonce's latest album, a tour-de-force of artistry and imagery, is wholly confusing. Within her videos and performances, she decidedly chooses to objectify herself sexually–to the point where the lines are blurred from pop star to exotic stripper.
Her album was premised on feminism and empowering young women, and yet there are better ways to achieve such a goal than the likes of essentially selling your body to the tune or near-pornographic videos. Also, this one cannot be blamed on the patriarchy. An iconic pop star such as Beyonce has full control over her image.
It can be disappointing that pop stars like Beyonce, or self-professed feminists Miley Cyrus and Katy Perry, can be pro-woman and yet still adopt the sex-object role.
This is dangerous because it creates the idea that in order to be empowered, a woman must be sexual. Is this the message that we want to send to our young women?
Staff Writer; Lee Williams
Be sure to follow Lee's blog "The Communication Activist" or visit his blog's official Facebook page.