Ok, No One is Going to Feel Sorry for You About Racism.
(ThyBlackMan.com) This is a note to parents, adults and anyone who cares anything about the future of the black community:  We've got to teach our kids how to get out there and hustle.  What I mean is that in this world, racism is going to always be an obstacle, but it can't slow you down if you are a determined human being.  Also, we live in a dog-eat-dog world, where people are not going to feel sorry for you when you don't get what you want.
Most of us endure various forms of discrimination in the workplace.  We deal with people who don't want to see us succeed and who are unwilling to give us opportunities.  But the fact is that we must still encourage ourselves and one another to push our kids to be the best that they can be.   If you are strong, focused and know how to go out there and get your own, then you don't have to wait, hope and pray that someone else gives you an opportunity.  Real opportunities MUST BE TAKEN.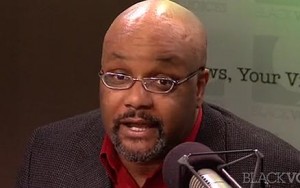 So, the point is simple:  Laziness should have no place in your household.  I  recommend that you let your kids know that people who don't work do not deserve the benefits of hard work.  The same energy we put into exceling at basketball and football in the Pee Wee Leagues must translate into an equally ambitious desire to excel in Math, Science and all educational endeavors.  The same way that little Indian or Asian kid wins the national spelling bee because his parents had him learning three languages by the age of five, we should also be pushing our kids in an equally fanatical way.
To the victors go the spoils, and we must train our kids to be eerily competitive.
The video below makes my point:
[youtube ix6A1pkmxDc]
Staff Writer; Dr. Boyce Watkins