President Obama: Closing Minority Business Development Offices.
(ThyBlackMan.com) Black Americans continue to stand by President Barack Obama, despite how he and his minions treat us. Nine of every 10 African-American voters have "got the president's back" but there is still discussion as to whether President Obama has got the backs of Black Americans in return. At this stage of the Obama presidency it is quite obvious how the people running things at the White House view Blacks' economic betterment.
Representatives of the Obama administration recently told members of Congress that they plan to close all five of the Minority Business Development Agency's (MBDA) regional offices. Unless something happens, MBDA offices in Atlanta, Chicago, Dallas, and New York will close by September 30 and the San Francisco office in March of 2013.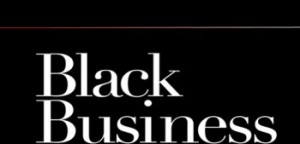 Black Americans would be wise to pay attention to these matters and how they are resolved. House Small Business Committee member Rep. Yvette Clark (D-N.Y.) said that the regional closings "might be the beginning of the demise of  the agency." Rep. Bobby Rush (D-Ill.) said the Obama administration's actions "sends the wrong message to entrepreneurs and businesses in our community at this time when we need to have an expansion."
Rush is right. Black Americans should find it unbelievable that the Obama administration would allow programs that are vital to the creation of jobs and infrastructures for minorities to fall or fail. Proponents of minority business development need to step to the fore and demand that instead of downsizing the MBDA, Obama and his people need to be increasing its reign and clout. The political climate among African Americans should be to not let the only federal agency created specifically to foster the establishment and growth of minority-owned businesses to be put on the path toward death and dismantlement.
Blacks need for President Obama do more on this current presidential watch to ensure that all U.S. businesses have a proportionate share of the jobs and opportunities created by federal government. Obama heads the world's largest purchaser of goods and services. The federal government spend more than $500 billion a year in contracts and has facilities in all 50 states that include 2,500 offices that have "authority to buy." But, Black-owned businesses have historically been marginalized in federal contracting. Under the nation's first Black president Black-owned businesses have done no better than they did than they did before, having received a paltry 3.5 percent of federal contracts funded between February 2009 and November 2010 compared to the 81.3 percent White-owned business enjoyed during that period.
President Richard Nixon started the Office of Minority Enterprise in 1969 with a mandate to increase Blacks' percentage of federal business. That percentage of federal contracts peaked at six percent during the Reagan Administration. During Fiscal Year 2010 there were 64,880 Black-owned firms in the federal procurement database, but just 3,990 of those firms received contract activities. What would be wrong with President Obama showing that he's on our side? The federal government has an ongoing need for an array of goods and services. Millions of federal government contracts are awarded each year, but minority entrepreneurs continue to be stymied in getting public sector contracting opportunities. To remedy this situation, Obama administration officials need to put more impetus on the MBDA to focus on federal procurement and procedures that will offer Minority Business Enterprises fair and proportional opportunities. Instead of disbanding MBDA, Blacks should petition the president to have the agency do more to help entrepreneurs navigate the federal bureaucracy's purchasing venues.
Black voters  need to take a long hard look to gauge the value officials in the Obama Administration place on Blacks and their businesses. Let's lift our voices to say: "Instead of disbanding it let's give the MBDA a broader portfolio" to provide more opportunities for minority businesses; to have ongoing dialogue around issues like how to access to contracts; to offer mentor-protégé opportunities with major corporations and help Black and minority firms compete for large contracts.
Written By William Reed
Mr. Reed William Reed is available for speaking/seminar projects via; BaileyGroup.org.