Ever Wonder Why Black History Month Is the Shortest and the Coldest Month of the Year?
(ThyBlackMan.com) Have you ever wondered why February is Black History Month, the coldest and the shortest month of the year? Here is why.
 
It was begun by historian Carter G. Woodson in 1926. At first it was called Negro History Week, and was observed during the second week in February in honor of Abraham Lincoln, whose birthday is February 12, and Frederick Douglass, who was born on February 14. Woodson founded the Association for the Study of African American Life and History (ASALH). His most famous book is The Mis-Education of the Negro. Lincoln was president when slavery ended, and so he has been called the Great Emancipator. Frederick Douglass was the most famous Abolitionist.
 
One day when he was being whipped, he decided that he had had enough. He grabbed the whip from the overseer and gave him a thrashing,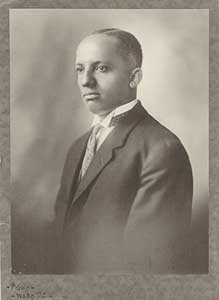 before  fleeing  to the North. There, thanks to his renowned oratory, he became the foremost anti-slavery champion. On one occasion, he was attacked by a mob and left for dead, only to later wake up, shake off his injuries, and continue with his mission. Two of his sons became officers in the Union army in the first all black regiment, the Massachusetts 54th and fought in numerous deadly engagements at the head of their men, including the heroic assault on Fort Wagner depicted in the 1990 movie, Glory. . .
 
Yes, February is the shortest month of the year. However, Kwanzaa runs from December 26 to January 1, and no sooner is it over, than we begin to think of Martin Luther King whose birthday is celebrated on the second Monday in January. And right after the King holiday, we begin to prepare for Black History Month. Therefore, the 64 days between December 26 and February 28, are, in reality, Black History Season. Thus, for the bulk of the winter we have the opportunity, and the encouragement, to meditate upon, and celebrate, what we have accomplished against all odds and what we intend to do no matter who, or what, stands in our way.
 
The two main paths open to us are to try and assimilate into the American nation or try to separate and form our own Black nation. Martin Luther King and Malcolm X represent these polar opposites. King was born on January 15 at one end of Black History Season and Malcolm died on February 21, near to the other terminus. These two men and their two contrasting choices, thus, anchor Black History Season. Some may feel that, now that Barack Obama sits in the Oval Office, there is less of a need to celebrate our history. It would be a mistake to think so. While it is great to have a Black president, we would be foolish to believe that we are somehow living in a "post-racial" society. Clearly, that is certainly not the case. . .
HISTORIC EVENTS IN THE MONTH OF FEBRUARY
 
1. . . . . 1902 Langston Hughes was born, 1960 first Sit-in demonstrations in Greensboro, NC
2. . . . . 2009 Eric Holder was sworn in as the first Black Attorney General of the United States
3. . . . . 1874 Blanche Bruce was elected to the US Senate from the state of Mississippi
4. . . . . 1913 Rosa Parks was born in Tuskegee, Alabama
5. . . . . 1934 Homerun King, (755), Hank Aaron was born in Mobile, Albama
6. . . . . 1945 Bob Marley was born in St. Ann, Jamaica
7. . . . . 1791 Benjamin Banneker began to lay out Washington, DC
8. . . . . 1968 Three South Carolina State students killed in protests in Orangeburg, SC
9. . . . . 1944 Author Alice Walker was born in Eatonton, Georgia
10. . . . 1992 Alex Haley died in Seattle WA, 2007 Barack Obama begins his presidential campaign
11. . . . 1990 Nelson Mandela was released after 27 years in jail in South Africa
12. . . . 1909 the NAACP was founded in Springfield, Illionois
13. . . . 1920 Black Baseball League formed, 1923 first Black professional Basketball team formed
14. . . . 1817 Frederick Douglass was born, 1867 Morehouse College founded in Atlanta, Georgia
15. . . . 1965 singer Nat King Cole died in Sacramento, California
16. . . . 1972 Wilt Chamberlain became the first NBA player to score 30,000 points
17. . . . 1936 Jim Brown born St. Simons Island, Georgia, 1942 Huey Newton born Monroe, Louisiana
18. . . . 1931 Author Toni Morrison was born in Lorain, Ohio
19. . . . 1993 Kenya Moore becomes Miss USA
20. . . . 1895 Frederick Douglass dies in Washington, DC
21. . . . 1965 Malcolm X assassinated in Harlem, New York
22. . . . 1950 Basketball legend Julius Irving was born in Roosevelt, New York
23. . . . 1868 W.E.B. DuBois was born in Great Barrington, Maine
24. . . . 1999 Lauren Hill won 5 Grammy Awards
25. . . . 1975 Elijah Muhammad died in Chicago, Illinois
26. . . . 1928 Singer Fats Domino was born in New Orleans, Lousiana
27. . . . 1908 Opera Singer Marianne Anderson was born in Philadelphia, Pennsylvania
28. . . . 1999 Venus Williams wins Tournament in Oklahoma City, Serena wins Tournament in Paris
29. . . . 1968 National Advisory Commission declares white racism is destroying America.
Staff Writer; Arthur Lewin