Affirmation of Black History…
(ThyBlackMan.com) During Black History month, students are bombarded with facts about the important attributions African Americans have contributed to society. We learn that African Americans were not  just main contributors to the civil rights movement, but in government, engineering, and the medical field as well.
One aspect we need not leave out while reviewing black history is music. From the African drums to the blues, gospel, jazz and funkadelic era birth a genre diverse and unique in its own way (other wise known as rap.) People will argue the influence of rap music as positive and negative forever, but the magnitude of it' impact is not up for discussion.
Now that we have entered 2012, rap music is now almost over the hill. No longer just the young people's racket, it is now established as non-age defiant and color blind as well. Avid fans can recite the Martin Luther Kings of rap music, but let's not forget the Julian Bond's and Dave Dennis' either.
Music claimers list many different people as the originators of rap, and Clive Campbell a.k.a. DJ Kook Herc is always at the top of the list. Jamaican born Campbell was one of the first DJ's to display break dancers in 1975. The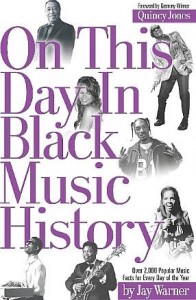 eccentric Afrika Bambata is credited with coining the phrase" hip hop" as referring to a culture and establishing the four elements of hip hop: deejaying, emceeing, graffiti and dancing. Another father of rap music and self proclaimed "bluesologist" was the late Gil Scot Heron. He recorded poetry over a beat in the late 1970's, inspiring many preceding artist. The group that made speeding rapping popular was Treacherous Three. One of the first female MC's was Sha Rock who made her mark group called the Funky 4 + 1. If you ask your parents, the name, Kurtis Blow might be familiar as he was the first rap artist to sell a gold record, "The Breaks".
Videos are accustomed with every popular song in 2012, but the first artist to make a rap video was the Whodini with Magic's Wand in 1982. As far as films, "Wild Style and "Krush Grove" were some of the first films and documentaries created bout rap. Although it did not gain much fame, the Funky 4 +1's record "King Tim III Personality Jock" was one of the first mainstream rap songs. It was Grand Master Flash's "The Message" that made mainstream rap move from a party sense to speaking about poverty in the inner city during the 1980's. Meanwhile Def Jam, the music label established by Russell Simmons in 1984, signed its first artist, LL Cool J. As far as the underground scene for rap, Erik Sermon of EPMD was one of the originators. Rap music hit the gold pot when DJ Jazzy Jeff and Will Smith won the first Grammy for best Rap Performance in 1989 accompanied by Duo Naughty By Nature who won best rap album for Poverty's Paradise in 1996. Once Yo MTV Raps was aired in 1989, the whole world gazed its eyes upon rap music for the first time.
No longer new to the music industry, rap music has made its mark proclaiming it's here to stay. Flowing for arguably a 30 year beat, with new rappers, styles, and sound, the game is constantly changing. While it continues to change, we cannot move on and forget the pioneers, just as we cannot forget our ancestors.
As we celebrate Black History Month to honor the accomplishments of African Americans in the rap industry, civil rights, and all aspects of life, we must remember celebrating Black History month is not to capture our minds from the last day of January to the first day of March, but to recapitulate the history of an accomplished people.
"If a race has no recognized or recorded history, its achievements would be forgotten and finally claimed by other groups." Dr. Carton Woodson, father of Black History.
Staff Writer; Taylor Harris