Domestic Violence Awareness Month: Adding Insult to Injury…
(ThyBlackMan.com) You stare in the mirror at the aching arms, busted lip and bruised ego.  The constant apologies have now fallen on death ears.  The only reason you are still here is to keep your family intact.  You finally have to admit that you are a victim and you should be able to report the crime aimed against you, but you can't.  Hovering over many others, while standing 6'4 and weighing 210 pounds to do so seems ridiculous. You are muscular, strong and you are a man. 
I understand this topic may be a difficult one to discuss.  It definitely was an uncomfortable subject for me to write about.  However, I felt that it had to be shared with others.
The month of October is Domestic Violence Awareness Month.  We are well aware of women, teen girls and children who are victims of domestic violence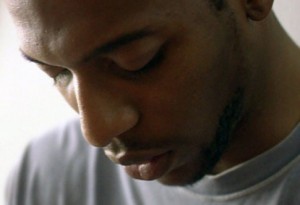 and abuse, but rarely do we hear the stories of men that can also become victims.
Domestic violence against men is a story that is rarely told.  Their stories will not be readily posted in the headlines or shown on the evening news, simply because women are normally the ones reporting the abuse, not men.  According to some statistics in 2008 The Centers for Disease Control and Prevention (CDC) stated that 11.5 men reported being abused by their mates. 
While conducting research for this article I discovered that there was much more information available on domestic violence against women than that of men. This would be expected and for a number of reasons.   
Many men refuse to report domestic violence for fear of embarrassment, ridicule and that no one will believe them.  Society says that men are supposed to be the stronger sex, not the weaker.  Men are also afraid of mistakenly being viewed as the perpetrator and being hauled off to jail.  When men do decide to call the police to report the abuse, they may be wrongfully locked up when the police arrive.
Male victims stay with their partners for the same reasons as women.  They worry about breaking up their family.  Financial reasons play a large part on their decision to leave especially, if a woman makes more money or if the man is unemployed.  The spouse or partner may be holding something over the father's head, such as warrants and other legal issues.  Some men may simply remain silent because of they are simply too embarrassed to share it with anyone.
Abuse may be physical or mental, but both are forms of abuse.  Any man can be a victim. He may be large or small in stature or financially rich or poor.  Abuse can happen to anyone.
In 2006 the wife of Indianapolis Colts cornerback, Nick Harper stabbed him with a knife during an argument.  According to ESPN the assault occurred because he was ignoring her and she wanted his attention.  
In 2007 Mary Delgado, a past contestant on the TV reality show "The Bachelor" was arrested for physically attacking her fiancé, Bryon Velvick. Delgado repeatedly hit him in the face and split his lip open.  Evidently alcohol played a role in her violence.
David Woods is not a celebrity.  However, he has experienced domestic abuse. Woods is a partially disabled former Marine who suffered years of physical abuse from his wife.  In his book, "Nobody Believed Me", David Woods describes how his disability made him vulnerable to physical abuse from his wife.
The abuse escalated one day when David's wife Ruth took the children on a seven hour walk in freezing cold weather.  MSNreports that when they returned, Woods tried to warm the children due to hypothermia and this provoked an argument with his wife.  His wife then used a knife to stab him. When he blocked the knife she ran to call the police claiming her husband was hitting her. Although he was bleeding from his injury when the police arrived, they handcuffed him, assuming he was the perpetrator. One of the children had to tell the police that the mother was the one to initiate the violence in order to protect their father.
Sadly just as the case with women, some men have no place to go.  There are not nearly as many shelters for battered men (if any to my knowledge) as there are for women.  This may be due to men not reporting the abuse.  This may leave many organizations believing the need is not there.  Until our thoughts change regarding abuse towards men, help may be hard to find.
Also since men are raised to be in charge, strong, not weak and the head of the household it may never be easy for men to report that they are being abused by a woman. Regardless of how real and prominent the fear is.    
Resources for this article can be found at the following:
Staff Writer; Eleanie Campbell
For more writings by this sista feel free to visit; SoulXPosed2U.