Tips on ATM Safety…
(ThyBlackMan.com) For many, visiting an automated teller machine (ATM) is part of a routine, much like grocery shopping and filling up at the gas pump. With new, sophisticated scams to pilfer personal financial information, it is smart to be increasingly vigilant in your efforts to protect yourself and your financial information when visiting an ATM.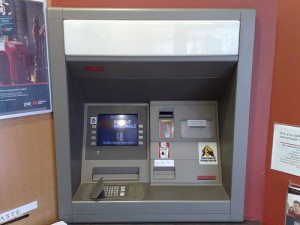 Before your next ATM stop, consider these safety tips:
 

• Be alert. When visiting an ATM, scan the area for anything that looks suspicious, especially someone who may be standing too close. Do not allow strangers to help you with your transaction and do not hesitate to cancel your transaction if you begin to feel uneasy.

• Location, location, location. Consider using an ATM in a well-lit location and preferably inside a bank branch or lobby or closer to the center of a building rather than the corner or back of a building where there may be blind spots.

• Plan ahead. Consider keeping a supply of deposit envelopes on hand so you can prepare your paperwork ahead of time. Have both your deposit paperwork and ATM card in hand when you arrive in front of the ATM.

• Tuck it away. As soon as your money comes out of the ATM, put it away and count it in a location that is safe.

• Know the scams. One of the more common scams used at ATMs is "skimming." Criminals using this method mount a wireless skimmer device to the front of a legitimate ATM and strategically place a hidden wireless camera where it can capture PINs inserted into the keypad. When a card is swiped, the skimmer reads the card number and transmits it to the criminals. The camera captures the corresponding PIN number as it is inserted. To help combat this crime, consider shielding your PIN with your hand as you enter it. If your card becomes stuck in an ATM machine, alert your financial institution right away. If you notice any changes to equipment on an ATM or anything unusual, contact your banking institution and alert the manager of the institution where the ATM is located.

• Lock up at drive-up ATMs. When visiting a drive-up ATM, consider keeping your engine running, your car doors locked and your windows up until you are ready to make your transaction. Keep valuables out of sight.

• Keep your PIN private. Your PIN number is for your use only and should never be shared with anyone. If you receive a telephone call from someone who says they are working for your banking institution, do not provide your PIN and immediately notify your bank and the authorities. It is also important to review your bank statements regularly to scan for any suspicious charges.
The foregoing article is intended to provide general information about ATM safety and is not considered financial advice from Union Bank. Please consult your financial advisor.
Written By Lawrence Henry
Official website; http://www.unionbank.com