Support and Respect Black Mothers…
(ThyBlackMan.com) As "Mothers' Day" 2011 approaches, it is not only fitting, but also quite necessary to acknowledge, salute, encourage support and demand respect for all Black mothers across the world. African mothers gave birth to human civilizations. Black mothers are the original mothers. Today, the population in Africa has grown to more than one billion people and in the African Diaspora throughout the world, there is nearly another billion people of African descent.
Black mothers in America and throughout the African world should be acknowledged with gratitude and should be resolutely saluted for their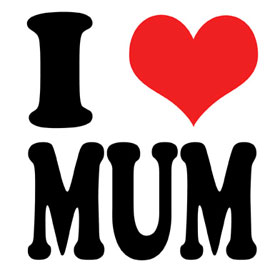 contributions to the advancement of humanity. African America mothers in the United States, as well as all African mothers in the Caribbean, Central America, South America, Europe, Asia, Canada, and across Africa, continue to live up to the historical legacy and con-temporary title as the "greatest mothers" in the world.
If it were not for our mothers, there would be no worldwide struggle for freedom, justice, equality and empowerment. All of the great struggles for liberation and for the ending of centuries of African slavery were inspired and motivated by the courage and strategic tenacity of African mothers who gave birth to men and women who became freedom fighters. In 2011, this is still the case. Black mothers, there-fore as a matter of principle, must be acknowledged for their collective spirit and determination to overcome oppression, societal hardship, disappointment, poverty, domestic violence and abuse, stress and a host of other maladies to still be able to remain the tireless source of rendering hundreds of millions of children daily love, care and upbringing in a world that is still too slow to change for the better.
Let's give our mothers living flowers while they are still living. In other words, Black mothers should be saluted with the living evidence that they are appreciated by all family members. Black mothers need and deserve tangible economic support from Black fathers in particular. There are still too many single-parent mothers who are solely bearing the responsibilities of raising millions of our children.
More than two-thirds of African American children live only with their mother. We have to do whatever is necessary to strengthen Black families in America. The simple truth is that the strength and fortitude of Black mothers should not just get our attention on Mothers' Day. They deserve better and everyone in the Black community should be more supportive of all the mothers in our communities. We must all work harder to end the despair, stress and neglect of Black mothers.
There are numerous examples, however, that Black mothers are determined to triumph in the face of the all the negative stereotypes about single mothers. I read a recent blog by a young single Black mother, Alicia Harper, that I believe captures the essence of what the struggle today should be in terms of showing support for the self-empowerment of Black mothers. Alicia wrote: "I know all of the statistics out there on Black single mothers. I know what society thinks and how the world views us. I know what they say the odds are of my son growing up unsuccessful, not finishing high school, let alone attending college. I know that the statistics expect him to work a dead-end job. And, I know that it says he may be a womanizer and have several 'baby mamas.' But, I don't subscribe to those statistics. I don't fear them because they won't stop us. In fact, this year I resolve to fear less and focus more on raising my son into a capable, competent, and socially responsible man Black man. We're aiming higher. Much higher. We're defying the odds, loud and proud baby. I'm now a fearless single mother. Black single mother. And I can't WAIT to see my baby soar."
Alicia is now a full-time graduate student at Columbia University. Wow. Now Alicia Harper's inspiring words make the point: Black mothers have always, by in large, struggled to defy the contradictions internal and external to the plight of Black people. Yet, it has been and continues to be our mothers who plant the seeds of greatness in our children.
But the greatest Mothers' Day gift of all is to give our mothers sincere, perpetual, and undying love and respect. For those mothers that have passed on, let's remember them with a rededication to keep their loving and nurturing spirits alive in all that we do today. We have to raise up the next generation of freedom fighters. To all Black mothers: "Happy Mothers' Day."
Written By Dr. Benjamin F. Chavis Jr.
Official website; http://www.baeo.org/