6 Tips for Getting Along with Your Former Spouse…
(ThyBlackMan.com) You're reading this right now because divorce has impacted your home. That's not unusual; for every two couples who got married today, another couple chose to end their marriage. The circumstances surrounding each divorce are as unique as the people whose marriages end, but once "I do" becomes "I don't," there are certain realities a divorced couple must face.
Bill Butterworth is an author and speaker on this topic. He'll be the first to admit he didn't choose this line of work; it sort of "chose him." But he gained some valuable insights during the season immediately following the end of his first marriage, and he's created tips that can prove invaluable as you look to establish the ground rules of what your relationship with your former spouse will be like after your marriage ends:
1. Commit to Establishing Healthy Boundaries for this New Season of the Relationship with Your Ex. Since you're no longer married to this person, you are not responsible for his or her behavior. Part of the reason for some divorces is that the wife "mothered" her husband or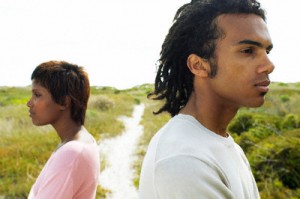 that the husband acted more like a "daddy" than a mate. These are complex issues that may require some time and counseling to work through. The first step to getting along with your former spouse is to let go of the former relationship, so you can start building a new, "non-married" relationship with that person.
2. Resist the Temptation to Use the Children as Go-Betweens. Most of us don't intentionally put our kids in the middle of our dealings with our ex-spouses, but it's still a common occurrence – and it's not fair to them, or to you and your ex. Talk to your kids often and ask them if they feel as though they're being used as "go-betweens." You may not be prepared for their response, but hearing it is a healthy part of the healing process for you and for them.
3. Do Not Use Your Children as "Spies." This is actually a step beyond the "go-between" scenario listed above. It's one thing to try to do all of your communication with your ex through your kids, but asking a child to bring back "sensitive information" about your ex from a weekend visitation is extremely damaging to the kids. If you want to know about your ex-husband's new girlfriend or your ex-wife's new car, ask your ex directly!
4. Commit to Doing Your Best to "Get on with Your Life." One of the toughest parts of being "single again" is still wanting to be married…and that's perfectly normal. Bill Butterworth recommends setting new goals, pursuing different quests, and giving yourself permission to dream some new dreams. You don't have to make any major changes right away, but your life has changed in a big way because of your divorce. So, take that first step toward "getting on."
5. Honor Your Financial Arrangements with Your Ex. Without question, this is the touchiest issue for those who are "single again." But here are two sentences that in a loving, yet firm, way contain some of the healthiest advice you can get on this subject: 1) If you are the one responsible for spousal support and/or child support, honor your agreement by paying the full amount on time every time; and 2) If you are the one who receives spousal and/or child support, honor your initial agreement (within reason, of course). Don't continually nag, whine or try to renegotiate for more money. 
6. Choose to Practice Forgiveness. It may not be easy to generate an attitude of forgiveness toward your former spouse, but the fact is that you won't be able to truly experience forgiveness for your self until you can also learn how to forgive your ex (regardless of whose "fault" your divorce was). The longer you are unable to forgive your former spouse, the more that person has degrees of control over you. So give up that battle – and quickly! All healing all begins with forgiveness.
Now, these six principles are in no way designed to take the place of good, Biblical counsel from a pastor or other qualified professional. But, if you're looking to start improving your current relationship with your ex-spouse, these steps are a good place to start.
Written By Jim Burns & Bill Butterworth