Was the Obama Administration Motown Event Insulting to Black People?
(ThyBlackMan.com) I have the interesting privilege of being on an email list owned by the White House. Whenever the administration holds an event that they believe to be of interest to African Americans in media, they shoot out an email to all of us. This week, at least two times in my email inbox, there was a message from the White House bragging about the administration's Black History Month celebration of Motown music.
I saw news of the event everywhere. Most interesting was the image of President Obama dancing with Michelle and his kids with Stevie Wonder,  Smokie Robinson, Jamie Foxx and John Legend crooning in the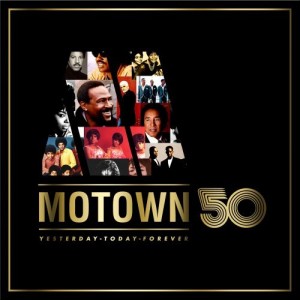 background. The president, who appeared to be doing his best, had the stiffness of a corpse, and the posture of a 92-year old woman, but the nation appreciated his effort.
"Interesting," I thought to myself. "The president is a really bad dancer, but I'm impressed that he can shake his butt to Motown while simultaneously dealing with the most complex foreign policy matters known to man. The man is really focused."
In addition to giving the president credit for at least trying to boogey to the music around him, I also wondered why the White House had worked so hard to promote their Motown event. This email, like many others before it, focused on things that appeared to be symbolic, rather than substantive matters in the lives of black people. Sure, we all love Motown, without a doubt. But in light of the fact that black unemployment continues to be in the double digits, and the White House's insistence upon ignoring people of color on almost evrery relevant policy issue imaginable, it is ironic that the one time the administration is willing to publicly claim a connection to our culture is when we are dancing for them at the White House.
Yes, I have to say that I was a wee bit insulted.
After the Obama Administration finishes dancing to the sounds of Detroit, perhaps they will have the same sense of urgency when dealing with the horrifically high unemployment, foreclosure and bankruptcy rates of Detroit (which are far worse than the national average, even among black people). After that, I am hopeful that the administration will send me another email stating that they've decided to declare a state of emergency to save all of the failing public schools in Detroit and every other urban area around the United States. Our horrible school systems and economic inequality are a fundamental violation of our human rights, and as our president is given permission to celebrate Motown, he must also be given permission to deal with real racial inequality in America.
I saw last week that the Obama Administration took a very bold legal position on gay rights, effectively stating that they would stop defending a law that bars gay marriage. The gay community applauded the move loudly, for their president and attorney general had stood by them in their time of need. All the while, black people are facing the highest bankruptcy, jobless, incarceration and high school drop out rates in the entire United States, yet our president appeases us by dancing next to Stevie Wonder. I love Stevie and I love Motown, but I also love the black people who are struggling to pay their rent. Given that Obama Administration officials have not given the president the right to even utter the words "black man," or "black woman" in any meaningful public forum, I find myself wondering whether their love for black people goes deeper than the fact that we can sing. In that regard, the White House becomes The Cotton Club all over again, with a black man in charge.
After the Motown era, there was another song the president might want to learn by Beyonce Knowles, called "Say my name." If the Obama Administration wants to show that the president's Motown event is anything more than Bill Clinton playing the saxophone on the Arsenio Hall Show, they should say our names in public and make our historic suffering into a national issue. There is no better time to do this than during Black History Month. I will be carefully reviewing my next email from The White House to see if it contains anything more than the typical politcal song and dance, but for some reason, I sincerely doubt it.
Written By Dr. Boyce Watkins
Official website; http://boycewatkins.com/