Does A-r-i-z-o-n-a Spell J-i-m C-r-o-w??
(ThyBlackMan.com) SUGGESTED BLACK MALE CIVIL DISOBEDIENCE TACTIC IN THE WAKE OF THE AZ ANTI-ILLEGAL IMMIGRATION LAW: WHEN STOPPED BY POLICE STATE SLOWLY YOU'RE " A MEXICAN HERE ILLEGALLY AND YOU HAVE NO RIGHT TO STOP ME! " and watch the reaction!
 
A lawyer friend of mine also opposes illegal immigration. He's is on a par with my opposition but supports amnesty to stop feared inflation of food prices as deportations mount. His take on the Arizona illegal immigration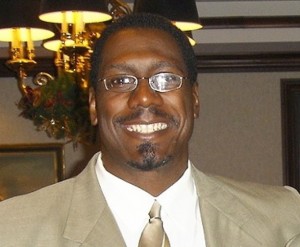 law is it's a precursor for increased racial profiling against Black citizens. Please note I wrote citizens. We're the only class of native born American subjected to generations of heightened law enforcement scrutiny despite millions of illegal Mexican aliens in plain sight unseen and unverified.
 
Do I think citizens who look like me will be more harassed after this bill has been passed? Those who believe we're already vigorously racially profiled loudly answer in the affirmative. The question is whether that fact will stop Black opposition of Big Government/Big Business support of illegal aliens. State legislation like this may loosen the illegal stranglehold on wages in certain industries. Through their grasp can walk some of America's chronically unemployed Black men. It's a fact of life that many in law enforcement balk at stopping Latinos while stopping us with abandon.
 
I promote Black male/police cooperation and I also promote telling the truth about official abuse targeting my community.
 
The answer to racial profiling against Black men isn't protesting attempts at border homeland security that Big Government and Big Business refuse to fully offer. Votes and cheap labor own politicians and CEOS who secretly know better.
 
Native born Black men supporting this Arizona law can challenge liberal opinion makers like President Obama and Al Sharpton and police chiefs; sheriffs, etc. with this  unique challenge.
 
Tell them when police stop us that , " I'm a Mexican here illegally. You don't have the right to stop me " and watch the reaction!
 
This is a teaching moment for Black men to demand first class treatment as citizens instead of being the native born doormat everyone tramples at will.
 
Does A-r-i-z-o-n-a spell j-i-m c-r-o-w? Maybe? It also spells curtains for open border chaos in at least one besieged state. Treatment of Black men may not improve anytime soon but homeland security just might.
 
It's the usual bad trade off but too often that's how the civil liberties deck is dealt in our direction, regardless of how law abiding we may be.  
 
" I'm a Mexican here illegally. You have no right to stop me!" should become an African-American male battle cry until illegal immigrants get the same police attention we receive despite being citizens… at least on paper.
 
If this hypothetical suggestion raises eyebrows, so should unsafe borders in exchange for votes and cheap labor!
Written By Nadra Enzi
Official Websites;
http://www.captblack.info
http://www.blogtalkradio.com/nadraenzi