5 Rappers Who Extended Their Career.
(ThyBlackMan.com) Hip-hop is one of those genres of music where there is a clock ticking down on when you break out and make it big and when it's time to wind it down when it comes to selling power.
That isn't to say they can't keep making music and performing but that window where a rapper is at their commercial peak is pretty narrow if they haven't made it in already. Rock bands can play for decades and have the benefit of being able to replace members.
Without the rapper, the act is done. If one member decides to go do something else or cut back on making music, that duo is over or on hold. Groups are like rock bands. They can still exist as long as there are members and they're still making music. The point is, it's harder to do great commercially the longer an act goes on or if they're inconsistent with releasing music.
Fans will anticipate a new album after several years once it's announced but the industry will be different when that album finally gets released. New artists, subgenres, and musical directions will dominate the industry or hip-hop's corner of the industry. Here are five hip-hop artists who extended their entertainment careers beyond.
LL Cool J
Debut Album: Radio (1985)
Starting out in 1984 and dropping his first album—Radio—in 1985, LL Cool J is hip-hop legend. He's held his own through beef with different contemporaries and peers across multiple decades. His lyrical ability is well known and influenced many on the east coast and beyond. The groundwork for a transition beyond music was laid in the late 80s with small roles in small films.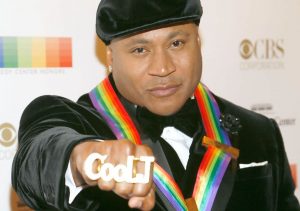 With his musical popularity still rising, he appeared in two other films: The Hard Way and Toys. It was in 1995 where his acting career really started rolling with his own sitcom In the House. LL would continue to appear in films throughout the 1990s and early 00s with the only mega-grosser in his film career being a cameo in the first Charlie's Angels.
The stronger portion of his acting career was always television and his longest running role has been as Sam Hanna in the NCIS franchise. Given how CBS banks heavily on crime dramas, he's likely to be on TV sets for years to come or at least until he feels it's time to exit. He's also the co-host of the popular Lip Sync Battle on Spike.
LL's current television acting career has kept him busy and has seen him release one album since his full time return to network TV in 2013's Authentic.
Queen Latifah
Debut Album: All Hail the Queen (1989)
New Jersey's own Queen Latifah had rawness to her when she first debuted in the late 1980s. She stood out as a female hip-hop artist and a Black woman in music at a time where if a Black woman released an album on the national stage, it was typically R&B. Queen Latifah burst onto the scene as a rapper. The only women to do it before her were Salt-N-Pepa and MC Lyte.
Her career has seen her take on a lot of different roles via TV and film acting in the early 1990s. She started in hip-hop in 1988 according to Wikipedia, she had gotten her first TV and movie role in 1991 and her debut album had been out two years at that point. Latifah had rapid career growth and that allowed her to take some risks such as her second album Nature of a Sista.
While she would return to a pure, hip-hop core in the 1993 follow-up, by that time she was deep into her own sitcom—which did numbers for Fox and was the blueprint for the NBC hit Friends—and films. Of those on this list, she is one of two who has had a good number of mega-grossing films and films that made double their budget back. If you want to know who the other person is, read the next entry.
They might have even done an episode on popular show together before.
When Queen Latifah returned to music towards the end of 1990s, she was strong in multiple genres of music but the success of her first and third albums couldn't be replicated. Plus, as an accomplished actress the risk taking attitude she took with exploring new roles didn't exactly transfer into record sales. Of course, part of that is expectations of her to rap and not that she would like to explore other kinds of music.
That said, by being heading into new genres of music and pushing herself in acting, she has extended her entertainment career dramatically while also not getting stale.
Will Smith
Debut Album: Rock the House (1987), Big Willie Style (1997)
In his team with DJ Jazzy Jeff, Will Smith—as The Fresh Prince—saw success from his debut album, scoring a gold record. The duo would be a hit machine with each album doing extremely well. As a matter of fact, 1989's He's the DJ, I'm the Rapper and 1991's Homebase went platinum and pulled two Grammys. Smith would take a leap and become an actor for the NBC show The Fresh Prince of Bel-Air in 1990. He was a natural and had grew into a dual threat by 22. Once Smith started dancing, that's when he became a triple threat.
The duo would split following Code Red and Smith focusing more on acting. Will Smith reignited his music career with Big Willie Style and would continue to produce charting albums—including another two platinum records—while being a leading man in Hollywood.
In addition to extending his career and picking up award after award, he is the artist on this list who had the greatest reinvention of themselves. While he continues to be largely the same Will Smith, he's one of a couple of artists that we have a look into their lives and there's growth as a person not drama to the point of being another reality TV show.
Now is that particularly interesting? Not really, drama and trashiness sell. It brings eyes back to the screen next week but the Smiths are a modern entertainment dynasty. Low dysfunction at the top ensured that the next generation of Smiths in entertainment don't end up burning out early.
Smith's last two albums—Born to Reign and Lost & Found—weren't as strong as Big Willie Style and Willennium but he pulled gold with them. If decides to make a full or significant return to music, it'll definitely be unexpected.
Missy Elliot
Debut Album: Supa Dupa Fly (1997)
Virginia's Missy Elliot made her solo debut in 1997 but debuted with the group Sista. She was extremely active in creating new tunes throughout the late 1990s into the mid 2000s. Of her six albums between 1997 and 2005, there was only one that didn't hit platinum in the US: The Cookbook from 2005—which still went gold. Basically, if Missy makes music and it's a full album, she will likely chart.
While she stepped away from working on a new album, she remained open to producing and delved into TV. Personally, I feel she could go really far in voice acting—especially since there is a surprising number of VAs who also sing. Missy extended her career by returning to her R&B roots with her last full length release. She continued to tour after 2005 and when it came to anticipating her next album, it looked as though it might be a continuation of The Cookbook's direction.
Then she released the EP Iconology in August of this year. It showed she had cultivated a number of stylistic inspirations in that time. Plus, not producing anything in the studio for herself allowed for a musical return to have more weight to it than if she released music at a rate you could predict. Missy Elliot's release of Iconology is the most genius and impactful of those on this list.
Ice-T
Debut Album: Rhyme Pays (1987)
Of the old school hip-hop artists in general, Ice-T is one of my all-time favorites. Like Will Smith, Queen Latifah, and the un-listed Ice Cube, Ice-T had rapid career progression. Before and after his debut full length Rhyme Pays dropped he was on TV and had parts in small films. When his album dropped, the first five falling between 1987 and 1993 charted strongly. However, the albums that came after Home Invasion have some good stuff on them.
Ice-T's true career stretching came from taking on the role of Fin Tutuola in the Law & Order series and his documentary work. He makes for one of the best presenters and as someone asked to discuss a particular thing. If it's the history of hip-hop, he's often the most interesting with a story without being overly excited. In his 50s, there's still a coolness about Ice-T and he's done it without having to dramatically change himself.
Musically, he extended his career before Home Invasion with the first Body Count album. He went into rock/rap metal territory with his own band which had been around since 1990. Growing up in California during his teen years, he had more than enough inspirations for this band thanks to his cousin. Body Count is basically gangsta rap mixed with thrash metal for something that is doubled in aggression.
Ice-T managed to extend his music career by doing what he's always done lyrically in a new genre.
It's A Young Folks' Game
Let's be real, that window in hip-hop is a thing. Since hip-hop is storytelling based on realism, there's a certain time limit as to when your story should progress.
It's like reading a novel about a character as a teen growing up in the streets, making bad decisions, and losing friends and loved ones then you continue reading the series. The most recent book in the series shows our main character is in his mid to late 30s and still in the streets, still doing the same thing, only now he's almost been killed several other times.
Even if they moved up in life a bit, they have likely still hit a ceiling as far as they can go. That's because they didn't capitalize on their potential at certain point in life. They squandered it. It's a critical lack of progression.
In life there comes a time when it's time to hang it up because it's a young folks' game and you're still rocking the same tricks or reinvent yourself, learn new tricks, polish the ones that brought you to the dance and extend your career. Everyone listed has done just that.
Staff Writer; M. Swift
This talented writer is also a podcast host, and comic book fan who loves all things old school. One may also find him on Twitter at; metalswift.