Three Things Everyone Should Know About Buy Now And Pay Later.
(ThyBlackMan.com) Every day, people work hard to earn enough money to buy the products that they need. However, sometimes, after all the hard work, people still do not have enough to buy their ideal products. Fortunately, many companies understand this problem and offer the "back payment scheme" that allows individuals to enjoy products today and pay later.
Learn how to get the most out of paid purchases later. You can take a look at the Quality products you can buy now and pay later. If you are planning to enjoy shopping, three things you should know:
Patience is the key
If you really need to buy something and you still don't have the money for it and decided to use a payment after shopping, you need to read the fine print and carefully evaluate the options. Pay for later programs in a variety of ways, which can make it difficult to compare rates. The first step is, to be honest with yourself, about your intended deadline for paying the products and then calculating how much you are likely to pay in fees.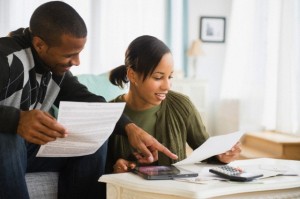 By using the later payment option, you should not only accept offers from the first companies you see. Spend a little time looking for other companies or business with the same offer, but cheaper rates can be extremely valuable, as many retailers who are trying to increase sales may offer special offers that pay interest at zero rates.
Some Buy Now Pay Later Companies Can Help Rebuild Your Credit Score
If you have less than perfect credit, many buy now pay later companies having much less strict requirements than credit card companies. To qualify, only need to find a minimum monthly income for a qualification that can be as low as $ 1,000 a month.
Along with softer requirements, an little known thing about down payment is that some companies will carry out reports to major credit card agencies that will help you rebuild or build your credit score. If you have an lower FICO score or are about to start in the credit world, then these later plans can certainly help. This may help you qualify for higher credit card limits with lower interest rates.
Keep your payments up to date
The most important factor of all three things that everyone should know is about paying after shopping. You must make sure you know when and how much you are required to pay. Some companies have very strict penalties for late payments, which can quickly increase the total price you end up paying. One of the best ways to ensure you pay on time is to set up automatic payments at your bank. That way, you will never have to worry about delaying your payments.
Conclusion
If you want to maximize what you can buy, now pay later can be a great option, however, you need to carefully understand the terms of the deal and pay on time, else you can quickly find yourself paying more than originally planned. If you want to know more, take a look at the list of Quality products you can buy now and pay later.
Staff Writer; Steve Shaw