Was There A Time When BET Was Good.
(ThyBlackMan.com) BET is a different network from when it first started. Actually, most cable network is extremely different from their origins in the late-1970s and early-1980s. EWTN has been holding it down with dry programming. I swear no matter what time of day you flip to it, that nun with the glasses is talking or reading from the Book. Then again, like C-SPAN, EWTN isn't in it for the ratings.
At least I'd hope it wasn't because someone has been losing money for decades keeping it afloat. Anyway, BET hit the air in 1980 as a two-hour block on what would become USA Network. Before that, television geared towards Black people mainly depended on what market a station was in and what broadcaster held the rights to that station.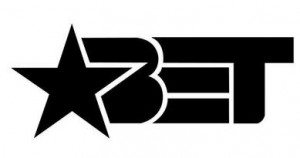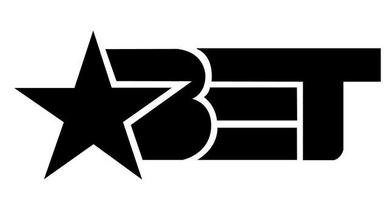 So, while the daytime and primetime slots on the weekdays were similar nationwide, the late night and weekend slots might be changed to fit the demographic. For instance, you might get a one-hour block of What's Happening!! in Birmingham or Atlanta Saturday afternoons on ABC but something else in Milwaukee—the Lawrence Welk Variety Hour or something.
When BET became a formal cable network in 1983, it was independently owned. It carried on like it's old USA block but stretched it to 24-hours. In some ways, it wasn't much different from the BET of the 1990s into the mid-2000s: sitcom reruns, old movies, and music videos. The only things different were the content and the broadcasting blocks.
So Was There A Time When BET Was Good?
Of course! There was this period in the late-1980s into the mid-1990s—when BET finally got into the 90s. By this time, BET had added dedicated news blocks, shows about social issues and politics as well as defined music blocks and standup comedy. The standouts of that period were Teen Summit, ComicView, RapCity, Planet Groove, and Vibrations.
Now, those are just my favorites from the network. I didn't even include BET: Uncut, plus some of you probably enjoyed Bobby Jones Gospel or Sparks. That was another thing that made BET almost a complete channel: the old sitcoms. While the original shows were the glue of the 24-hour block, those sitcoms held things down between the large music blocks, ComicView, and the news. It was missing animation, though.
BET became a public company in 1991 and things looked up for the network for a hot ten years. This was when it really started putting out a variety of shows—like the ones above—and scooping up broadcasting rights. Things were going great for the network until 2001.
And Now For The Change
Now, I won't say this is when BET got "bad" because some readers probably enjoyed this period of the network more. I was a sophomore when BET was sold to Viacom and the change was gradual. It was still Black enough that it was distinct from VH1 and MTV but in two years, it basically became MTV Black.
If MTV had Total Request Live, BET had 106 & Park. MTV had The Real World, BET had College Hill. A formula was established and once VH1 became focused more on reality TV and was successful, Viacom began pumping more of those out to MTV and BET. It got to the point, that people left BET to form their own network: New Urban Entertainment.
Sounds familiar? It shouldn't, it was here in 2002 and gone by 2003.
There was a period where BET and MTV were primarily music channels. It made up their broadcast day until primetime. Like I said, I won't say "This is when BET was bad" because there are fans of current BET and it has created sister networks with its current formula, so something is working. If current day BET wasn't delivering it, Viacom would've either sold it or closed it a while ago.
Staff Writer; M. Swift
This talented writer is also a podcast host, and comic book fan who loves all things old school. One may also find him on Twitter at; metalswift.