Could a New Bill Help Ease Student Loan Burden for Black Men?
(ThyBlackMan.com) The student loan crisis in the U.S. has hit breaking point, with a total of 70% of students graduating with debt. Black students in particular have been hard-hit, since 77.7% take out federal student loans to fund college – a significantly higher figure than the national average for white students (57.5%). A new bill proposed by Senator Maggie Hassan of New Hampshire promises the type of reform with the potential to make a big difference in black students' lives. It is designed to protect the most vulnerable against predatory practices by tertiary institutions – in particular private institutions, as noted by Forbes' Adam Minsky.
Why is Reform Key for Black Male Students?
As noted in The Journal of Blacks in Higher Education, black female students far outnumber black men in America's highest ranked universities. Women obtain around 67% of all undergraduate degrees, 70% of Master's, and 60% of doctorates. Black women also greatly outnumber men in key courses, including law, medicine, and dentistry. Of course, Senator Hassan's bill will effectively aid black women as well. Market Watch reports that African-American college graduates are at an all-time high, yet racial inequality continues to affect the chances of receiving a good education. For instance, household income for the average black family remains at only 61.6% of the average white household.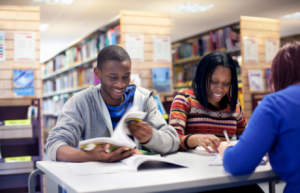 What does Senator Hassan's Bill Stipulate?
The bill, called the PROTECT Students Act, sets out a number of requirements that will curb aggressive behavior on the part of colleges. One regulation seeks to codify gainful employment and borrower defense rules. The former prevents students from enrolling in high priced courses that would be too expensive to pay based on envisioned earnings from that particular profession. Defense rules, meanwhile, empower students to have loans cancelled if their learning institution has engaged in fraud or misrepresentation.
Eliminating Loopholes
The act also aims to stop colleges from manipulating federal accountability requirement. Currently, the 90-10 rule indicates that colleges must receive no more than 90% of their revenue from the federal government. The act seeks to eliminate veterans' benefits from being included in this 90%, which effectively lowers the threshold. It is key that the 90-10 rule be respected. Colleges need to show that they are capable of obtaining revenue from other sources. This indicates that their tuition fees reflect what their courses are actually worth, thus forcing them to charge fees that are more in line with market prices. The best student loan refinance companies acknowledge that knowing that their courses are a worthy investment serves as a motivating factor for more black men to pursue further education, even if it is on a part-time basis. Students currently paying off debt can consider alternative ways to raise finance for further study, including refinancing current loans, armed with the knowledge that their earnings will rise if they pursue postgraduate studies.
Additional Measures
Senator Hassan's act seeks to make it harder for tertiary institutions to go from for- to non-profit status. It also aims to stop a practice that forces students to agree that they won't file a suit against their institutions if the latter engage in fraudulent practices. Finally, the bill provides avenues through which students can easily complain about fraud and abuse. It seeks to set up an Enforcement Unit to deal with this type of complaint.
Senator Hassan's new bill wields great hope for minorities in particular, since groups such as black Americans and Hispanics generally take out more and bigger loans than whites. The bill aims to cut fraud at the root, and ensure that colleges charge tuition that reflect the correct market value. Hopefully, measures such as these will enable more black men to pursue both undergraduate and postgraduate degrees.
Staff Writer; Steve Poole