Student Loan: Can It Help Secure Your Child's Future?
(ThyBlackMan.com) College is very expensive. From tuition, miscellaneous fees, daily allowances, dorm, project expenses, and many more, anyone could agree that sending any child to college requires a huge budget. And as a parent, one of the worst feelings you can have is when you fail to support the needs of your child's education. Every parent does what it takes to afford to send their children to a good school. And with no doubt, a student loan can really help.
With the many benefits of a student loan, any student can now benefit into receiving a good education from a good school. But sometimes, student loans may become a burden especially on new college grads. You would not know that your debt has snowballed into huge amount. You might already be thinking of spending your whole life paying for this debt. But the good news is that there is a lot of financial services that can help anyone in these kinds of financial situations. Bonsai Finance, one of the many trusted financial institutions can help you assist with your student loan. They could be of great financial help for those students who struggle financially. They can assist you with your financial problems which can surely take away some of your burdens when it comes to securing your education.
Talk about securing education, anyone can think of having a student loan as a solution. There are huge benefits in availing a student loan and let us go through on some of the reasons why a student loan can indeed secure a child's future.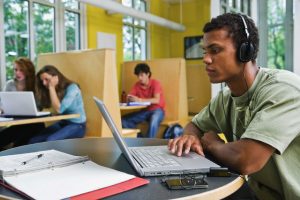 1. The neediest students can have a chance of pursuing higher education
Students who are financially incapable are the ones who can greatly benefit on student loans. Students who do not have enough funds are now able to pursue their education and pursue a career they really want. Student loans are designed in a way that students can repay their debt once their education is complete. They can pay in installments once they already get a stable job.
2. Student loans carry low rate of interest
Unlike any other loans such as vehicle, housing, or personal loans, a student loan carries lower rate of interest. Student loans offer a minimum interest and because of this, parents and students do not need to have much burden since they have lower monthly installment, which means lesser stress to pay for their debt.
3. Student loans do not need any security up to a certain amount.
Unlike with other types of loans where the borrower needs to arrange for security for them to take the loan from financial institutions like banks, a student loan does not need any security for such. Because of this, a borrower does not need to stress about arranging for security which sometimes become a hassle for them.
With all these advantages of pursuing a student loan, it can be a huge relief for students, especially for parents who want a good future for their child. Preparing financially for the education of your children is not a joke. It involves time, commitment, effort, and of course, money. Every parent will go through all of this. No parent doesn't want to fail in securing their child's education. After all, the future of your children is worth sacrificing for.
Staff Writer; William Short