The Importance of Estate Planning For Your Peace of Mind.
(ThyBlackMan.com) Life can really be arbitrary when you sit down and think about. Random things happen all the time with no known explanation. Sure, you can spend time planning and planning, but you really never know what is going to happen at the end of the die. In fact, you can exercise and workout as much as you want, but there is still that chance that you could have a heart attack. Do you have your estate in order? Probably not, as more people spend more time planning vacations and deciding on what type of car to buy than they do on deciding who is going to inherit their assets when they die.
You Get To Decide Where The Assets Are Allocated
There was a time when many people considered estate planning as something that only the super wealthy did. Well, that is not always the case. You don't have to be super wealthy to have assets that can be beneficial to loved ones. Maybe you have a home or a small savings account. Well, that is just nothing and such items could be helpful to your surviving family members even if it helps cover the funeral. This is where estate planning comes in handy. You get to decide who these assets go to. If you don't design a will or get your estate in order it is possible that such assets will end up someplace where you don't want them.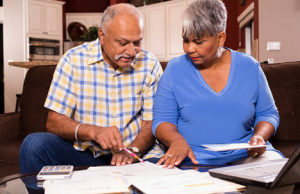 As stated above, life can be truly random and you could die at any minute. Nobody wants to think of this, but it is the truth of the matter and if you want to protect your children, you need to prepare for the unthinkable. Not only will you be able to leave smaller children assets of your choosing, but you will be able to appoint their guardians as well in the event that both parents die or you are a single parent. An elder attorney can help you get all of the paperwork for this in order.
At the end of the day, estate planning is all about protecting your loved ones. And, this even means protecting them for the IRS. As you know, the IRS wants to make sure that they get their collection of every little thing they can and with estate planning, you can help reduce most or maybe even all of the federal and state estate taxes placed on such assets. Inheritance taxes can be more expensive than one would imagine.
Everyone has heard those stories about warring families fighting over some wealthy individual's money. One sibling might feel as if he or she is owed more of the inheritance than the other. This type of squabbling can really get ugly and cause a lot of family drama. This is something that should be avoided at all costs because the family is already going through enough emotional turmoil dealing with your death. Estate planning is crucial to avoiding such messes because it gives you the ability to decide who is in control of the finances.
Staff Writer; Doug Brown