Midyear Thoughts: 6 Health Goals for the Next 6 Months.
(ThyBlackMan.com) No matter if you set health goals at the beginning of the year, here are six health goals for the next six months. Sometimes we forget to take care of ourselves as we are busy and rarely find time to shift our focus from other goals, expectations, and achievements. So, if you couldn't do it in the first half of the year, don't worry. Here's what you can do in the next six months.
Stop binge eating and drinking
It feels disgusting and quite terrible when you realize that something is out of control.  It makes you question your willpower because we humans are not made to surrender. Binge eating and drinking are not good for your health and this lack of self-control makes you start feeling insane. But don't worry, because there's nothing wrong with you. It's just a simple issue many people don't even realize they are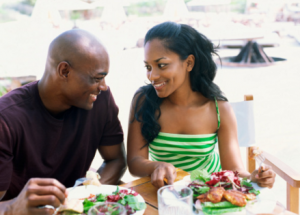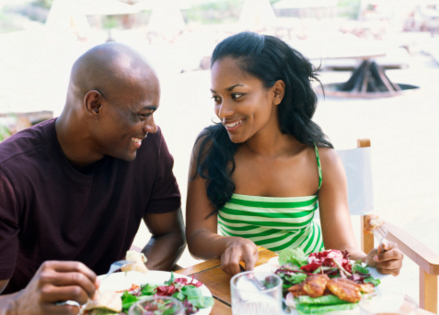 dealing with. And the best thing is, you can stop it easily. Remember that if you're allowing yourself to continue such an unhealthy lifestyle, you're not showing any self-love. Eating too much is causing health problems and alcohol is simply killing your ability to think and it's ruining your creativity.
Develop a self-care routine
It just feels so easy to not care, but it hurts and we all know that very well. Take some self-care steps to change this behavior. First of all, allow yourself to feel all the emotions. Don't expect every day and everything to be the same. Don't push yourself to feel motivated all the time. Make a decision that for the next six months, you will set a new goal every day. It can be as simple as keeping yourself stress-free or as difficult as learning something new. Promise yourself that for the next six months, you will make sure of taking enough rest whenever your body needs. Say goodbye to sleepless nights. If possible, think about giving back or helping those who are in need. It will bring happiness, peace of mind and a sense of satisfaction.
Practice mindfulness and meditation
Meditation and mindfulness are not new. People have been practicing this activity habit for centuries. Meditation is a big game changer and you should do it every day. There are people who have redesigned their lifestyle through it. The best thing is, you don't need to sit still. Meditation is about the mind. If you can't sit still for a long time, meditate whenever you can and wherever you are. Start slowly, and soon you will learn to cope with the situations. In a few days, you will realize that taking small steps will bring big achievements. Mindfulness and meditation bring you flexibility and make you realize how important the present moment is. So if you can, do it anytime and anywhere.
Invest in your health
Before you say you don't want to focus on your health problems, consider this: think of it as an investment. You would not want to start working on a side job to pay for your medicines, right? So, do it now when you can. Invest in self-care products. Invest in a healthy diet. Having some money to support your health is a smart investment. Look at your budget and save some money for self-care. Promise yourself that you will stop ignoring health problems and start investing in your health. Invest in things that keep you happy, healthy and make sure of keeping some money aside for these needs.
Take a break
Wishing is not enough if you want to take that vacation you've been thinking about. No matter if you want to go away from your place or need a break from the digital lifestyle, promise yourself that you will go and start planning for it. Sit for a few minutes every day and plan it. Apart from living in a healthy, stress-free environment, find a purpose for this break. It can be as simple as evaluating your progress or as complex as disconnecting yourself from the digital world to rediscover yourself.
Simple daily habits for six months
In the next six months, you should be able to know what you control and what controls you. When you wake up in the morning, plan your day properly. When you go to bed, just see how things went. What helped you achieve your goals for the day and what didn't? Do you see something that affected your plans? Write about it. Know what made you skip lunch, what affected your meditation routine, and what stopped you from taking care of your health. Carefully analyze these habits and ditch the bad ones.
Your health goals should revolve around a purpose. It's not enough to say you want to stay fit or you want to run daily for a mile or two. Instead, connect your health goal with a purpose. More exercise means more stamina to participate in some more adventure activities this year.
Staff Writer; Corey Shaw
Have any Tech Tips? News? Hit up our Tech Guru at; CoreyS@ThyBlackMan.com